Details about Bphone 2017
August 8th, Bkav Corporation officially launches smartphone Bphone 2017 at Vietnam National Convention Center. The launching event attracts 2,000 guests, including international and Vietnam's reporters and partners, customers and tech lovers in Vietnam.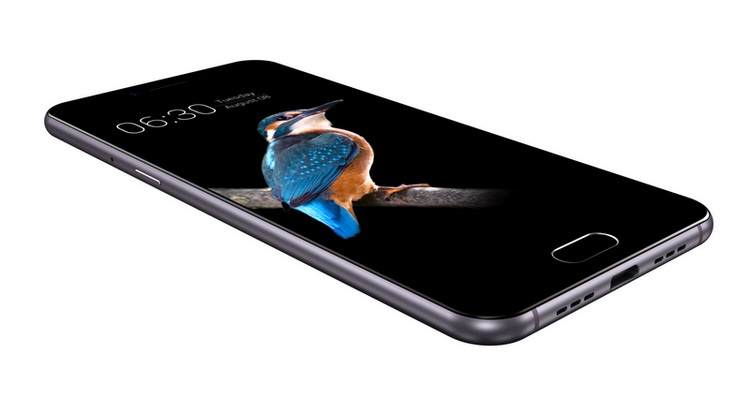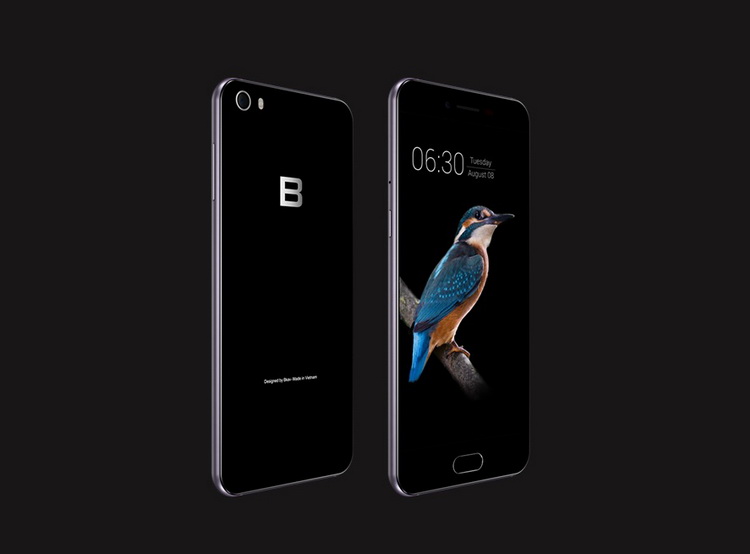 Here are the details about Bphone 2017:
1. Producing Bphone is a part of Bkav's long-term plan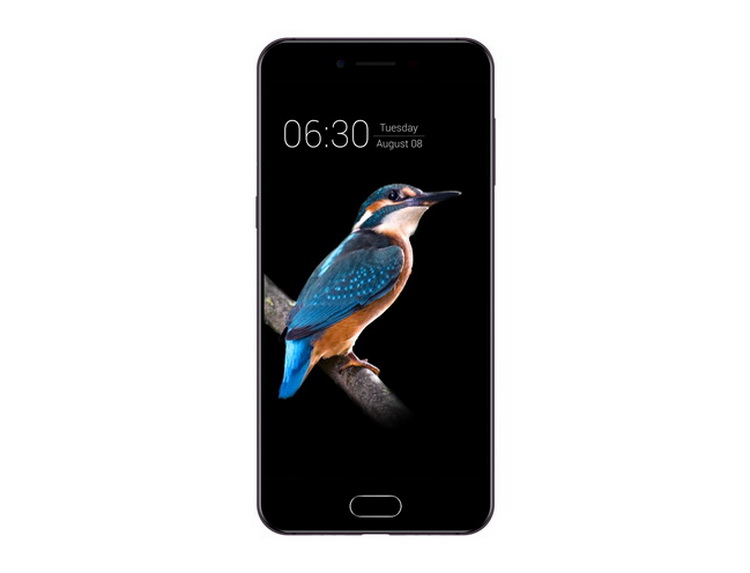 Bkav has a long-term plan for Vietnam to have Vietnamese-owned smartphone manufacturing industry.
First of all, it must start from specific Made-in-Vietnam smartphones.
Bphone 2015 is the starting point after the first-4-years of this plan.
Bphone 2017 is the result after 7 years of this plan.
2. Flat and simplified design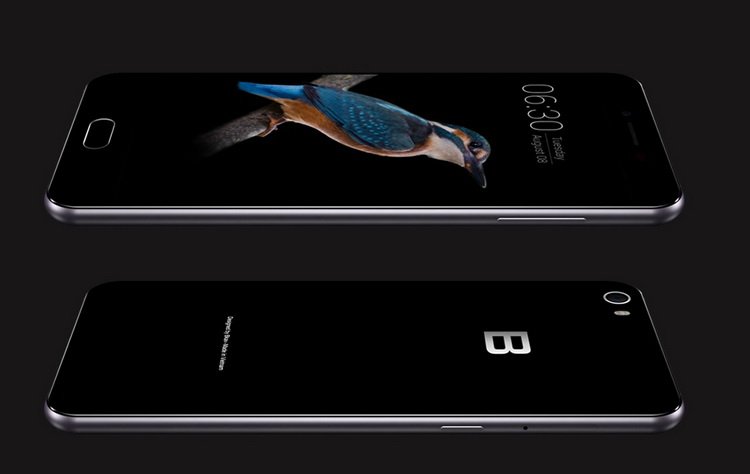 The design philosophy that has become Bphone's brand is flatness and simplification.
Bkav elaborates its products from the smallest details such as: Bphone 2017 uses special milling and surface treatment technology to completely eliminate the inconvenience of annoying loudspeaker and USB port; full navigation keys that are designed based on usage habits, so that users have the most comfortable feeling and so on. There is no such elaborate and thorough product in the market as Bphone.
3. Bphone's camera – Be qualitative in every detail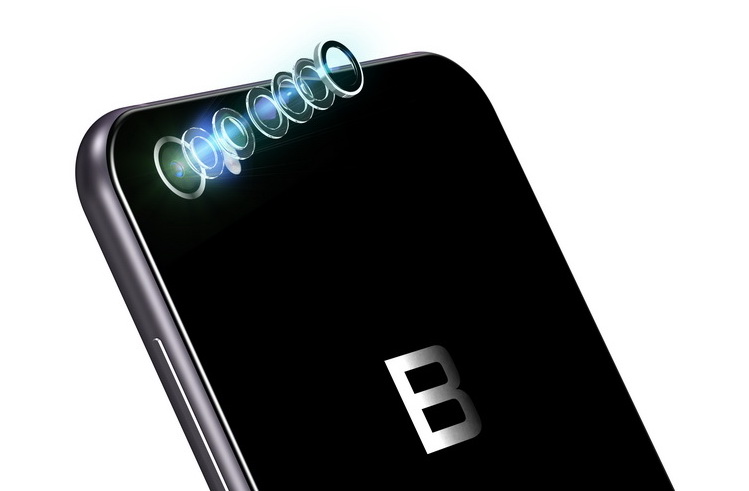 Comparative test of photos taken by Bphone 2017 and two high-end segment smartphones which are currently considered the market leaders, in the case of still life shot and hand-shake shot.
The still life shot quality of Bphone 2017 is comparable to that of the two other phones.
Bphone 2017 is equipped with Bkav's AI camera technology – the first one, in the world. The quality of hand-shake shots is better than that of the other phones.
The front camera of Bphone 2017 is also equipped with natural beauty technology.
Bphone 2017 is the AI camera phone.
4. Bphone's music – Be qualitative in every sound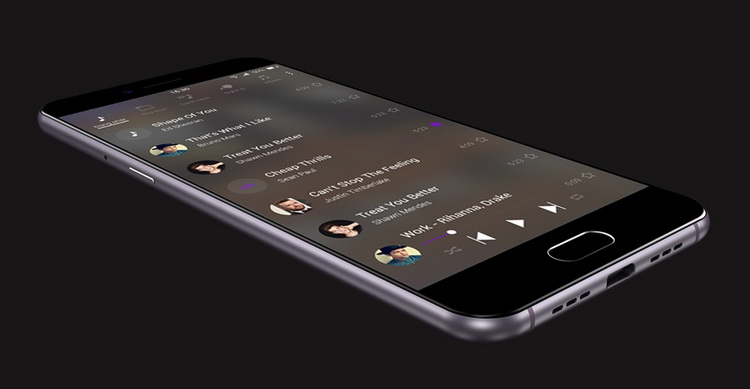 Bphone 2015 has great sound. It can be said that Bphone 2015's sound was the best at the time of launch. Bphone 2017 is even better.
Bphone 2017's hardware is upgraded, with 32 bit and 384KHz removable DAC chip, to satisfy the demand for lossless music.
Comparative test of sound quality shows that Bphone 2017 has good sound quality and can be said to be equivalent to today's leading smartphones.
About the speaker: Bphone 2017's audio reproduction capability is slightly better than today's leading smartphones.
5. Bphone's display: Be qualitative in every pixel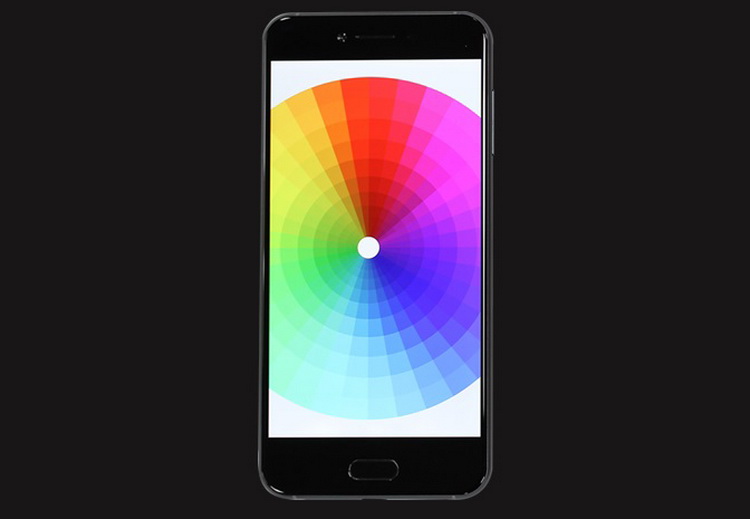 The photos that are taken by Bphone 2017 and high-end segment smartphone through magnifying glass are good at fineness and equivalent. Meanwhile, the photo that is taken by premium standard smartphone has clear gridlines.
This is not only true for display, but also for camera and other components.
The special display measuring instrument shows that color points reproduced by Bphone 2017 are almost exactly matched, proving that Bphone 2017's color reproduction quality is real and equivalent to the best phones on the market.
6. Bphone's performance – Be qualitative in every hour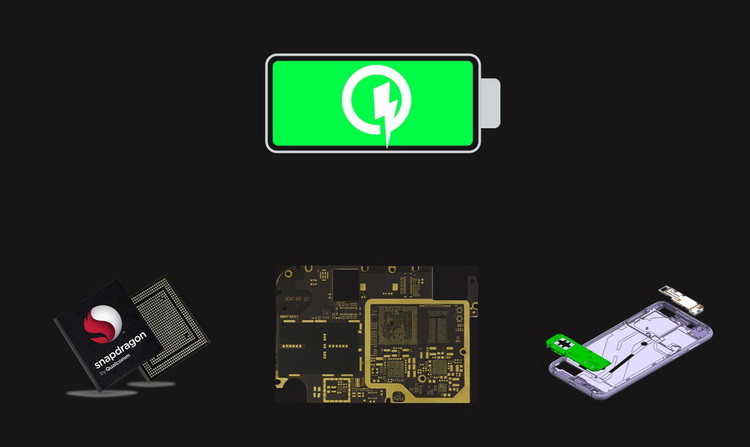 Bphone 2017's battery can be used comfortably for 2 days.
• For users using a lot, the battery responds comfortably in 1.5 days.
• For normal users, the battery responds comfortably in 2 days before re-charging.
The smartphone can be used for 2 days with thin and beautiful design, that is a great challenge for engineers. Not many manufacturers in the world can do this well.
Three factors that determine whether a smarphone saves energy or not are: Energy-efficient microprocessor, PCB circuit design and antenna performance.
• About the microprocessor chip: Bphone 2017 is equipped with Snapdragon 625, the world's most famous chip on the basis of good performance and energy efficiency.
• Bkav has optimized PCB design, with 800 components in 12-layer circuit space, ensuring good thermal and energy losses.
• Ensuring good wave performance is a key factor in saving energy. Antenna design is a challenge for every manufacturer in the world.
Bkav creates Electron Control Technology (BEC), which is able to utilize 100% of the metal frame's performance, thus taking part in 2G, 3G, 4G data transmission.
Bphone 2017 is also equipped with dual SIM and two different 4G networks, Quick Charge 3.0 technology, multi-threaded parallel charging technology.
Bphone 2017 charges fast, even cooler than conventional charging.
Bphone 2017 is a rare smartphone on the market that has nice slim design but still be used comfortably for 2 days.
7. Bphone's BOS – Be qualitative in every experience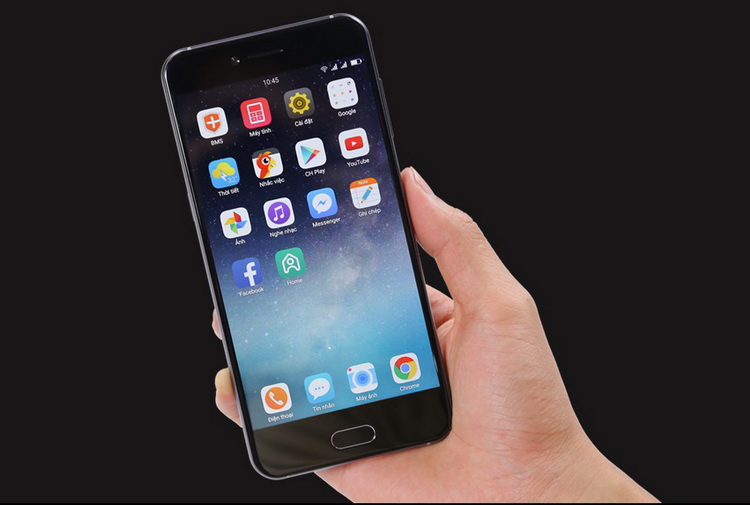 BOS of Bphone 2017 is built on the latest Android platform.
Using BOS is "30% better" than other smartphones thanks to intelligent algorithms and technologies.
Be qualitative in every experience: Bkav is aware of every little action, such as clicking, swiping the screen or scrolling through the list, to give a sense of hands, smooth effects, and color variations (Blur) on Bphone 2017, which bring a more subtle experience.
The interface is minimalist and modern. It is difficult to find such minimalist and modern interfaces.
Phone 2017 is also safe, no virus and no spam.
8. Bphone 2017's water resistant standard and Bphone 2017 Gold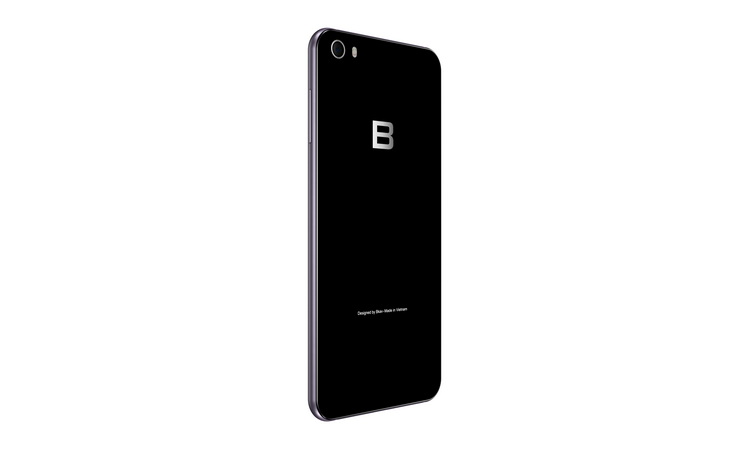 Bphone 2017 also has water and dust resistance standard.
Bphone 2017's water resistant feature shall protect the device in very practical situations such as accidentally overturning water glasses, raining or accidentally dropping the device into the water.
Bkav recommends that users do not abuse this water resistance feature because it is designed for using in real situations, not for testing in unrealistic situations.
Bkav also introduces Bphone 2017 Gold.
9. Comparison between Bphone 2017 and Bphone 2017 Gold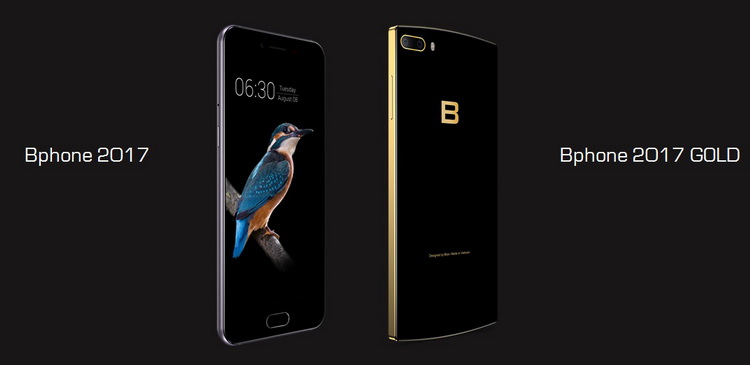 How is different between Bphone 2017 and Bphone 2017 Gold?
Besides appearance, the only difference between the Bphone 2017 and Bphone 2017 Gold is the microprocessor chip:
Bphone 2017 uses Qualcomm Snapdragon 625 chip and Bphone 2017 Gold uses Qualcomm Snapdragon 835 and equipped with dual cameras.
Bphone 2017 Gold is a flagship segment smartphone and Bphone 2017 is premium standard segment smartphone.
Bphone 2017 belongs to the same premium standard segment as Samsung Galaxy A7, Motorola Z2 Play. The Motorola Z2 Play has a slightly better performance than Bphone 2017, meanwhile Samsung Galaxy A7 has a slightly lower performance score than Bphone 2017.
Performance score of premium standard smartphones are higher than that of middle segment smartphones.
Bphone 2017 is a smartphone in premium standard segment but has advanced features: excellent camera, splendid screen, true sound, durable battery.
In essence, Bphone 2017 is a high segment smartphone but uses a premium standard segment chip. It is hard to distinguish between Bphone 2017 with SnapDragon 625 chip and Bphone 2017 Gold and other devices using SnapDragon 835 chip. It can only be distinguished after using very heavy virtual reality games.
10. Qualcomm is impressed by Bkav engineers and commits to bring Bphone 2017 Gold to global market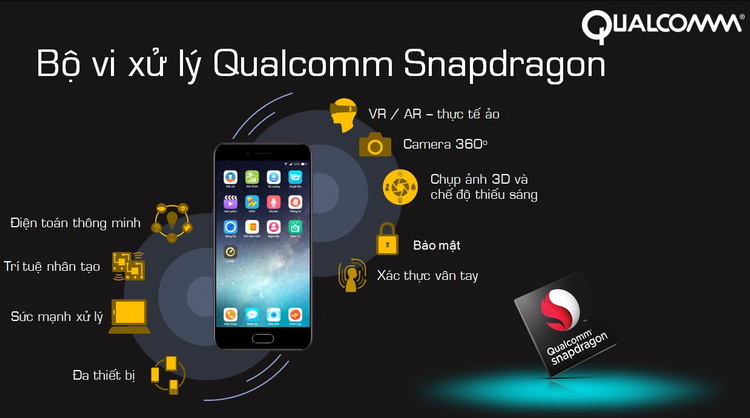 Mantosh Malhotra, Vice President of Qualcomm Technologies, Incorporated says at the launching event:
Qualcomm is impressed with Bkav engineers who have researched and provided solutions for many smartphone's core technology issues under very difficult research conditions in Vietnam and assesses Bkav has very good research capability.
With such potential, Vietnam can become a center of research and development for R&D and manufacturing in fields of mobility and IoT.
Qualcomm is pleased to offer Bkav the high-end Snapdragon 625 chip and flagship Snapdragon 835 chip.
Qualcomm commits accompany with Bkav to bring the Bphone 2017 Gold to the global market.
11. The gioi Di dong (Mobile World) is impressed by data of Bphone 2017 pre-order program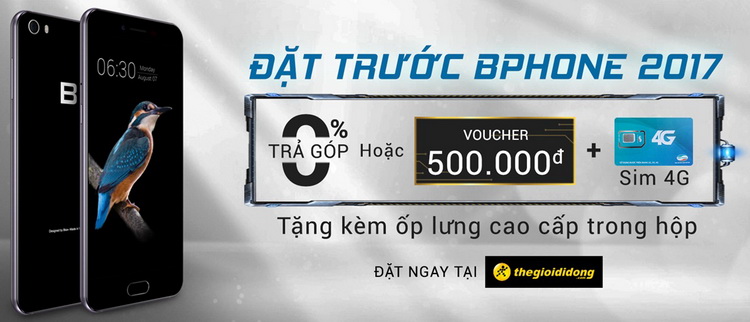 Mr. Tran Kinh Doanh, CEO of Mobile World Investment Corporation, one of the largest mobile phone retailers in Vietnam, says at the launching event:
Mobile World is impressed with the data of Bphone 2017 pre-order program: every 1 minute, there is a person ordering Bphone 2017. This is the pre-order program where customers do not know enough specific information about the product.
Mobile World has not seen such products so attractive as Bphone 2017.
Bphone 2017 will be available in more than 1,500 stores of Mobile World across Vietnam.
Users can experience and purchase Bphone 2017 at its stores.
Bkav also has a pre-order Bphone 2017 from its launch, August 8th.
12. Bphone 2017 has price of 430 USD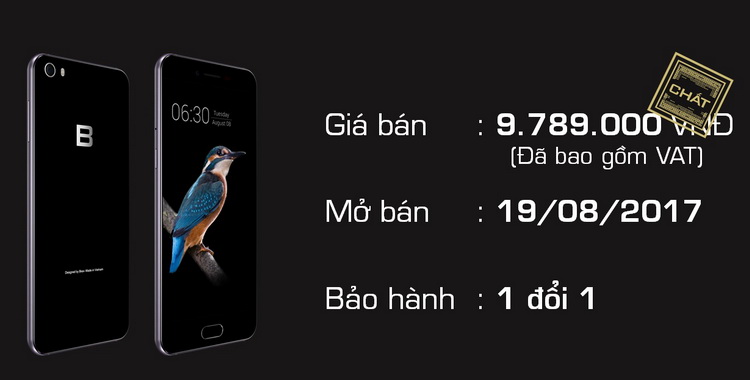 Bkav has researched the market and decided to launch only Bphone 2017 at this time. Bkav will seek opportunities for Bphone 2017 Gold in the global market, along with its partners.
Bphone 2017 will cost 9,789,000 VND equivalent to 430 USD (VAT included).
With the daily use demands, Bphone 2017 has the best price.
Bkav calls Bphone 2017 a smartphone that is WORTH EVERY CENT COUNTS.
On sale date is 19th August but users can reserve in Mobile World stores from August 8th.
Bkav applies the one-one replacement policy for every product sold for 1 month. In addition, the warranty policy shall be applied to Mobile World's standard which is one of the best standards.
Bkav
Others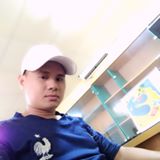 Nguyễn Minh Khang
July 02