Bkav cooperates with Vietnam State Treasury to expand Online Public Service
04:23:00 | 07-06-2019
As Vietnamese State Treasury had planed to expand Online Public Service, at the end of March 2019, Bkav Corporation promoted the integration of Bkav Digital Signature into Vietnam State Treasury's Online Public Service system. Currently, the integration has been successful.
Accordingly, starting from April 2019, Budget spending units can use Bkav Digital Signature to make transactions with the Vietnam State Treasury conveniently and quickly.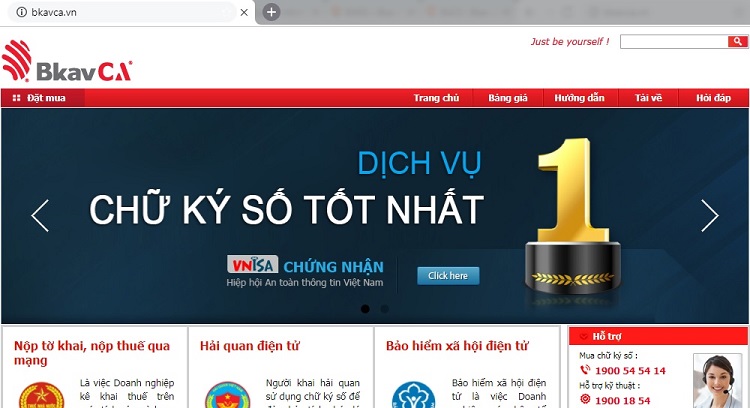 Interface of bkavca.vn
Once successful integration, Bkav has cooperated with nationwide provincial State Treasury to support units in using Bkav Digital Signature for the Service.
Mr. Nguyen Kho Din - Director of Corporate Customer Department of Bkav said: "Bkav now has more than 100 thousand customers using Digital Signature Service nationwide, including many Budget spending units. We undertake to accompany Vietnam State Treasury to support units in using Digital Signature to perfom Online Public Service, saving time and costs".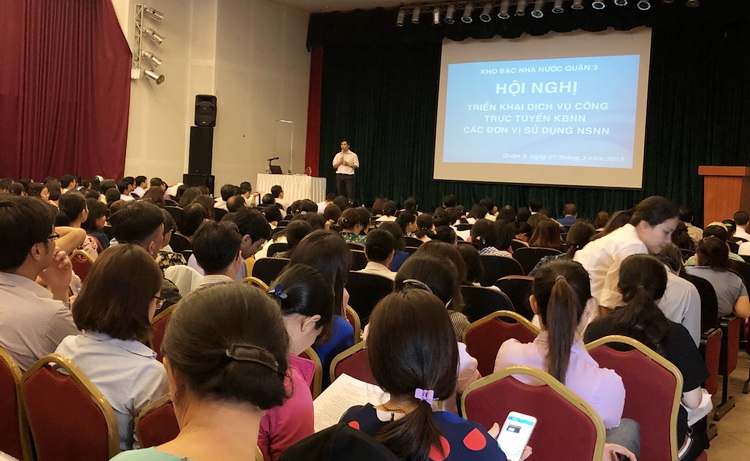 Bkav accompanying Ho Chi Minh City State Treasury in Online Public Service trainings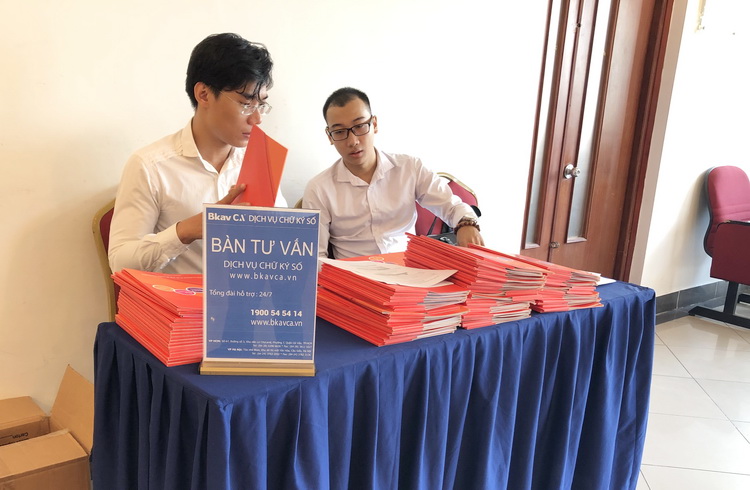 Consultation of Bkav Digital Signature Service in Ho Chi Minh City
Bkav

Bkav attended the National Forum on Developing Vietnam Technology Enterprises

Bkav CEO: Government chooses 5 key tech enterprises to promote development like Korea

'Vietnam needs people like Nguyen Tu Quang to take the lead'

Bkav CEO Nguyen Tu Quang: We are the original design manufacturer

Bkav eHoadon in food restaurant chain as King BBQ, ThaiExpress, Khaolao

A beautiful Hoi An through the lens of Bphone 3 makes you 'get drunk'

Ecopark equips Bkav SmartHome for 296 luxury apartments

Da Lat photos taken by Bphone 3

Thai Binh Province officially opened the Security Operations Center SOC

Warning: Ransomware GandCrab targets Vietnamese users