How to turn off User Account Control (UAC) in Windows 8
15:38:00 | 01-10-2014
To turn off UAC in Windows 8, please take the following steps:
Step 1: Press key combinations Windows + F to open Search dialog box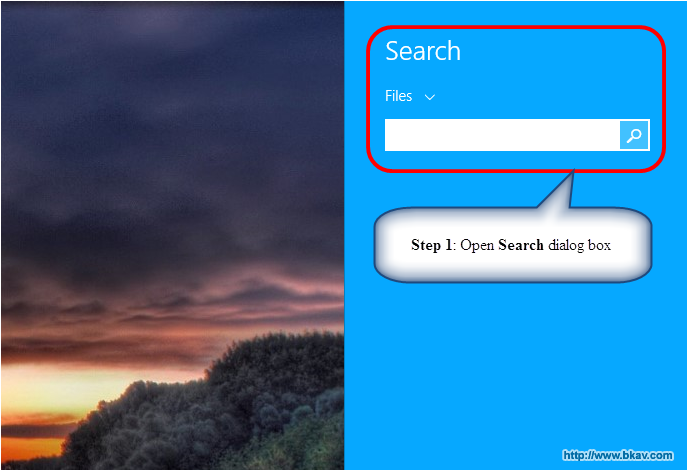 Step 2: Click Files and select Everywhere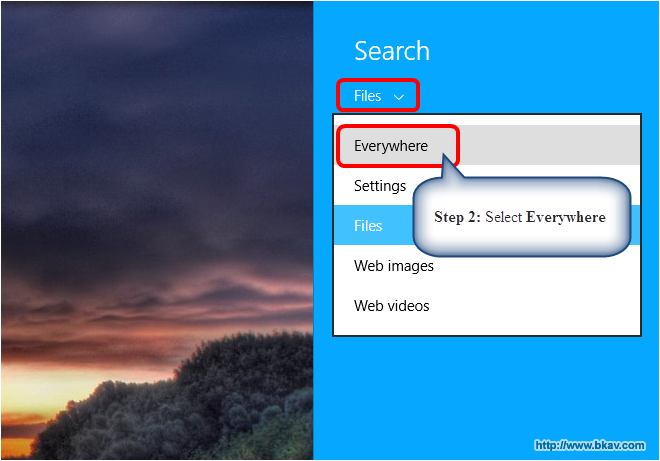 Step 3: Type "UAC" and press Enter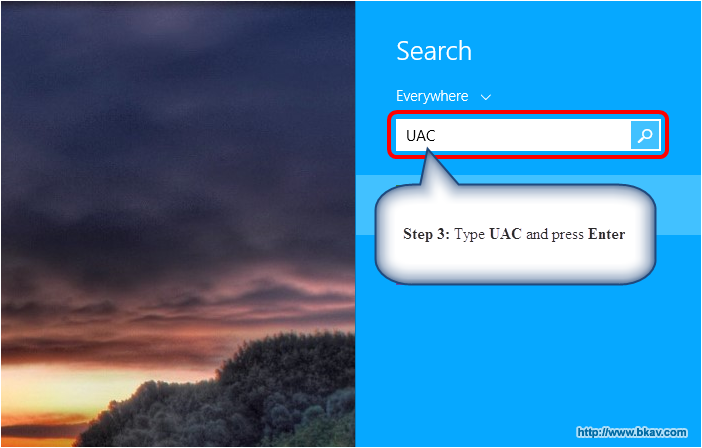 Step 4: Results for "UAC" window appears, select Change User Account Control settings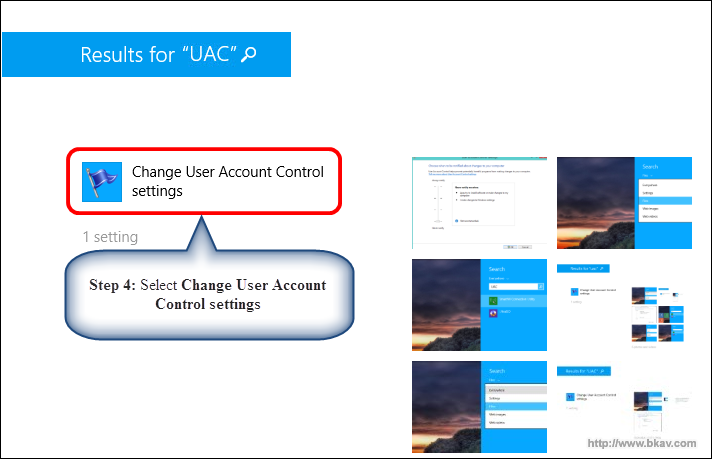 Step 5: User Account Control Settings window appears, drag the slider down to Never notify
Step 6: Click OK.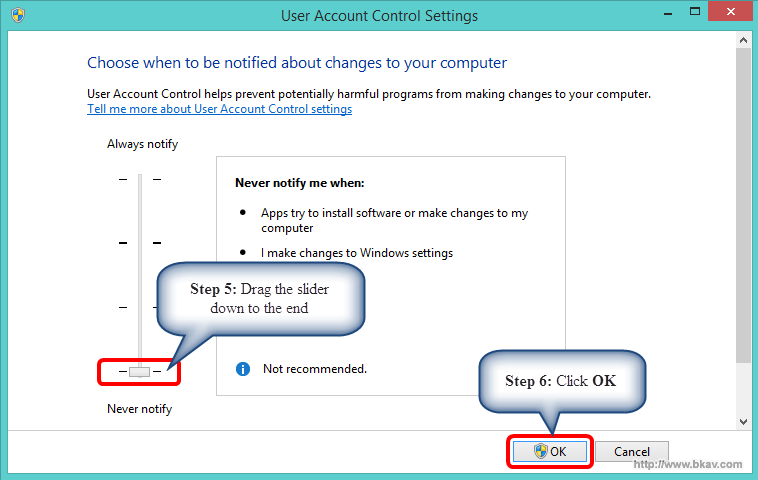 Step 7: Restart the computer to complete the process.
Bkav
Not less than 5 characters!