Google's Director worked with Bkav about Bphone 2
08:36:00 | 19-07-2017
July 18, Mr. Mahesh Bhalerao, Android and Google Play Director in South Asia and Southeast Asia had a meeting with Mr. Nguyen Tu Quang, Bkav's CEO about the next generation launch of Bphone (dubbed Bphone 2).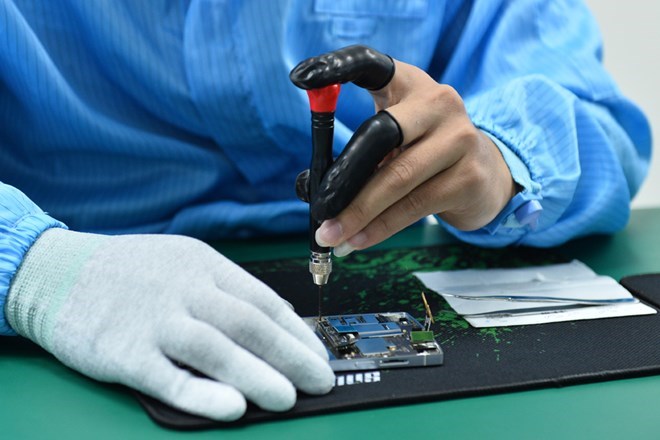 Bphone 2 continues using BOS (Bkav operating system) developed by Bkav, which is customized on the latest version of Android platform.
BOS is also the operating system used for the first-generation Bphone launched in 2015, which is integrated with many applications and features only for this smartphone such as Bkav Mobile Security, Bchrome browser, eDict dictionary, Bmail – electronic mail manager, Bkav Cleaner – Cleanup tool.
Earlier, Bkav confirmed that Bphone 2 launch event will be held at the beginning of August in Hanoi.
Recently, the information about Bphone 2 that is leaking such as smartphone images with master-black glass surface in an advertising clip, gold plating PCB taken in a factory of Bac Ninh industry area, slim and glossy frame made from unibody aluminium etc. attracts many public opinion.
Other than the first product only sold via Bkav's online channel, Bphone 2 is cooperated with Thegioididong - the biggest retailer in Vietnam to distribute products on the market.
Bkav
Not less than 5 characters!