Bkav to distribute Bphone to India, Thailand, Indonesia
21:42:00 | 31-01-2016
(VnReview) Bkav Corporation had negotiations with a variety of network operators from Thailand, India, Indonesia and a European network on the sideline of a global summit on Mobile Expanding and Computing held in Hong Kong to distribute Bphone to the markets of these countries.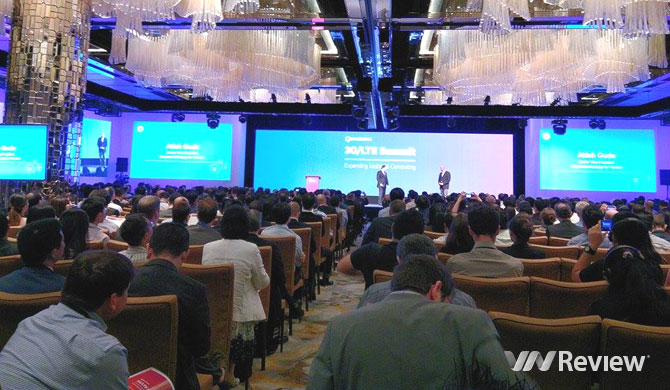 The Global Summit on Mobile Expanding and Computing is taking place in Hong Kong. On the sideline of the event, Bkav Corporation had a series of contacts and negotiations with international operators.
According to information from VnReview reporter present in Hong Kong, although the event officially begins today on 15/9, earlier, on the sideline of the event was a dense schedule of meetings and negotiations between carriers. Among them, notably there were negotiations between Bkav Technology Coporation from Vietnam and some network operators from India, Indonesia, Thailand and Europe.
Answering VnReview reporter, the representative of Bkav Corporation denied providing any information about the content as well as partners of the negotitations, and only said, "We will provide the particular programs later". However, it can be seen that this is one of the movements of Bkav Corporation to deploy the plan of distributing Bphone to foreign markets.
Through the reporter's observation, yesterday morning, 14th September, Bkav had a negotiation of more than 1 hour with the True Move network (Thailand). True Move is the mobile network owned by True Corp with the market share of 24.6%, equivalent to 26 million subscribers, including 900,000 subscribers of 4G. On the same day, Bkav also worked with network operators from India, Indonesia and Telenor, a big provider of mobile services in Europe who has large investments in mobile networks in the Asian market.
According to the event program, Bkav Corporation also worked with Qualcomm senior leaders about the next generation of Bphone. In a quick reply to the reporter Mr. Andy Chu, Director of Bkav Singapore and Asian region confirmed this but declined to inform the details.
Global Summit on Mobile Expanding and Computing is organized by Qualcomm, with the participation of leaders of more than 600 operators, manufacturers in the world telecommunications and mobile industry. The content focuses on the latest mobile connecting technologies such as LTE, Transfer Jet ...
According VnReview
The original story is available here
Not less than 5 characters!