Bphone launched, satisfying Vietnam users' expectation
20:17:00 | 28-01-2016
After a long time being sought from tech-lovers with prediction of design, configuration and so on, in the morning May 26, the world's smartphone masterpiece – Bphone is officially launched at Vietnam National Convention Center. "Amazing" is the feeling of people attending the event.
Here are some pictures taken at Bphone launching event: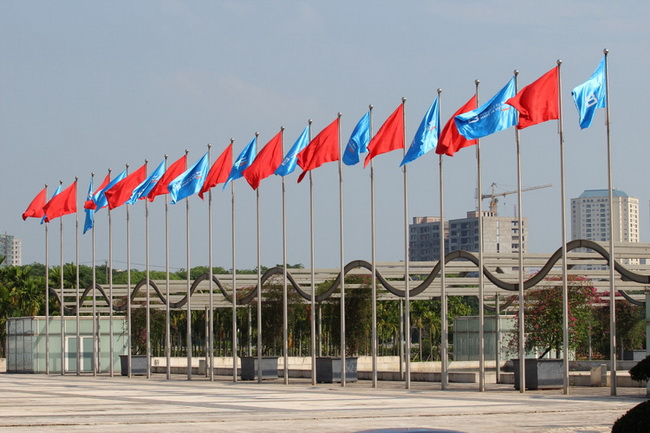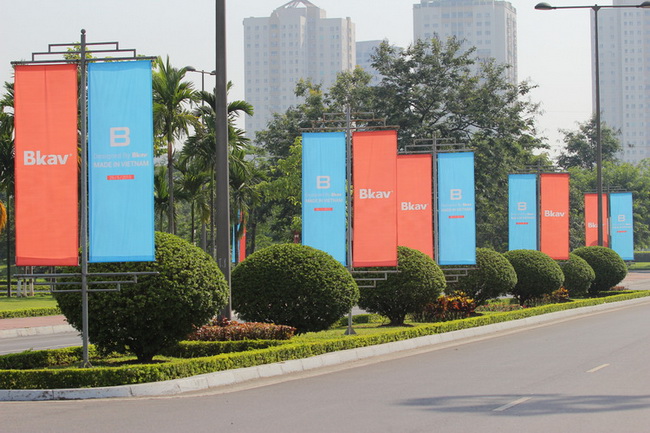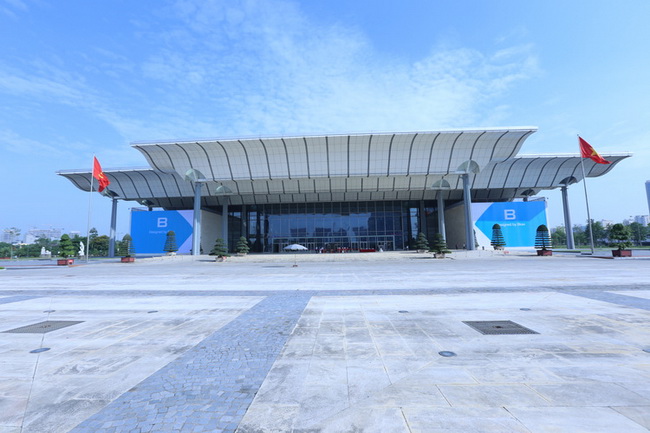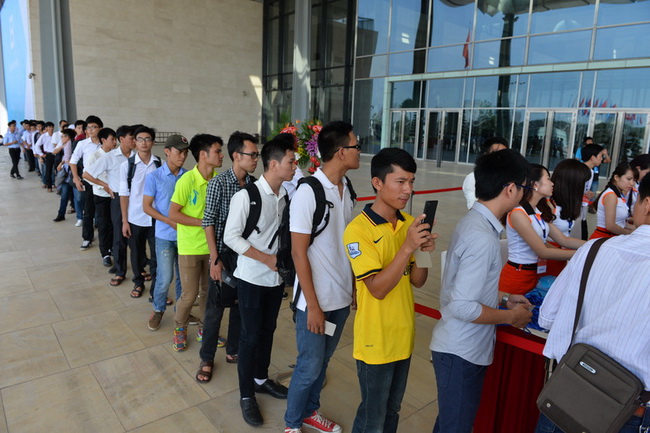 The launching event officially starts at 10 o'clock. However, from 8:30, earliest guests have queued neatly to enter the Main Hall of National Convention Center where the smartphone "Designed by Bkav - Made in Vietnam" will be exposed for the first time.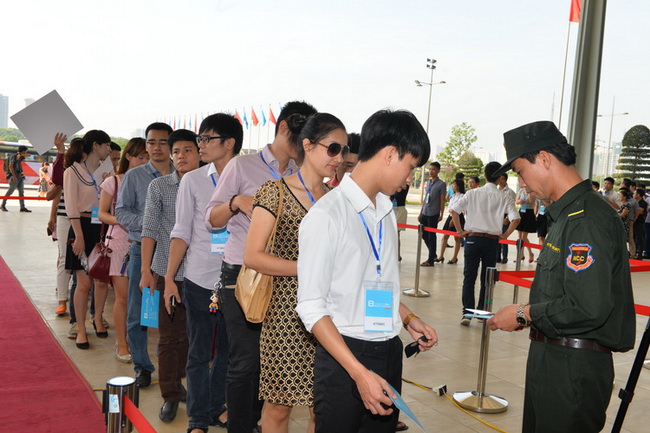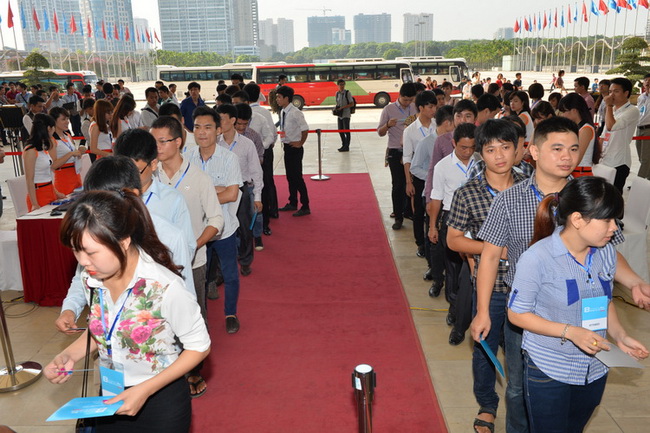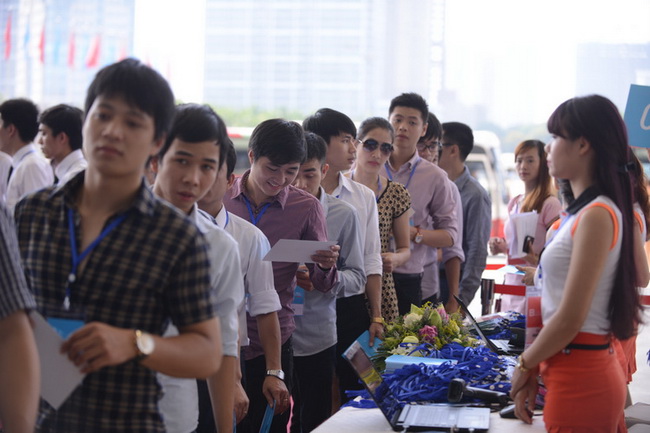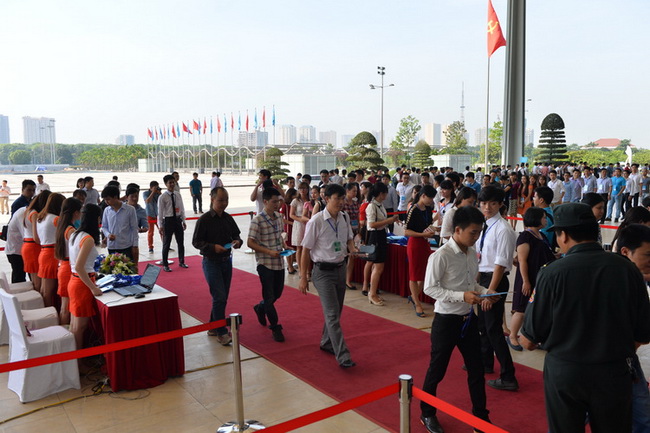 The event attracts 2,000 guests including Bkav's partners, the media, tech-lovers from Vietnam and many other nations. Bkav has widened the scope of guests 2 times before because the number of people wishing to attend is up to several thousands.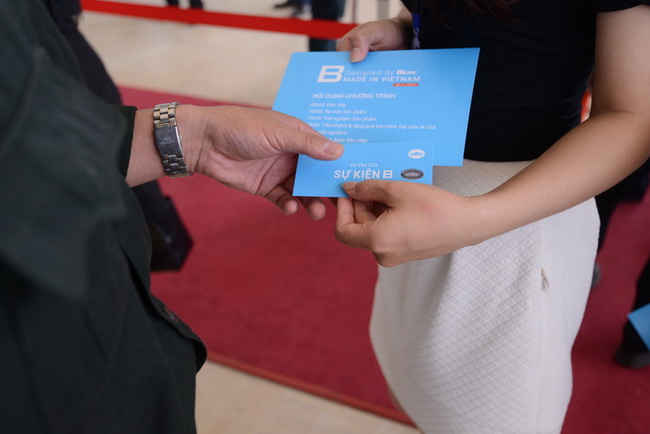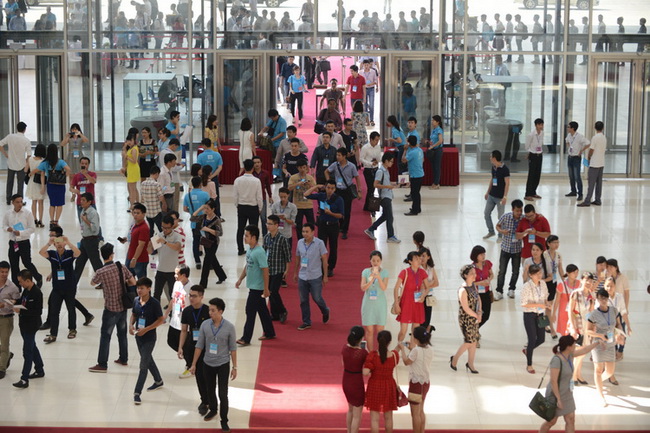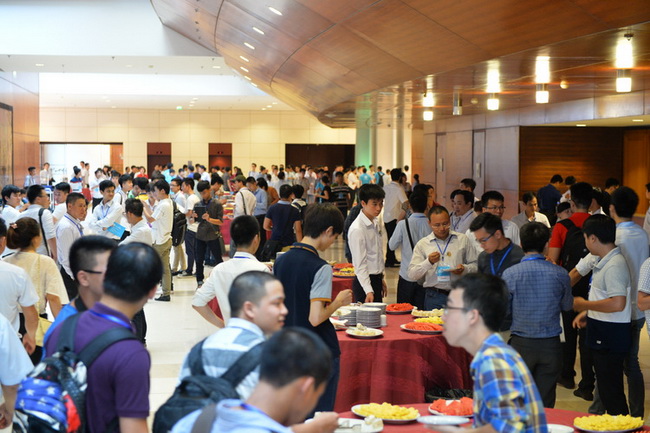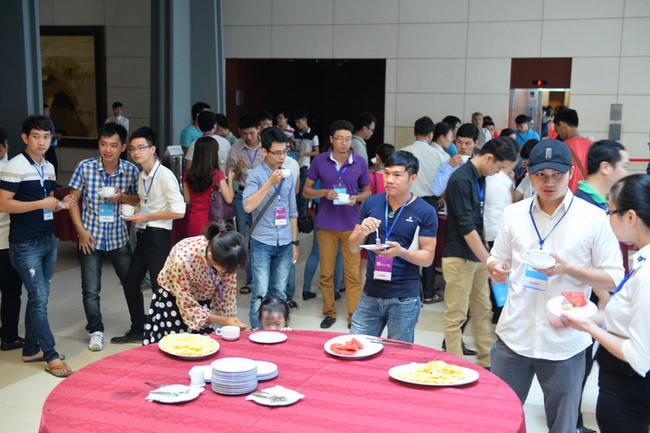 Outside of the Main Hall before Bphone launching time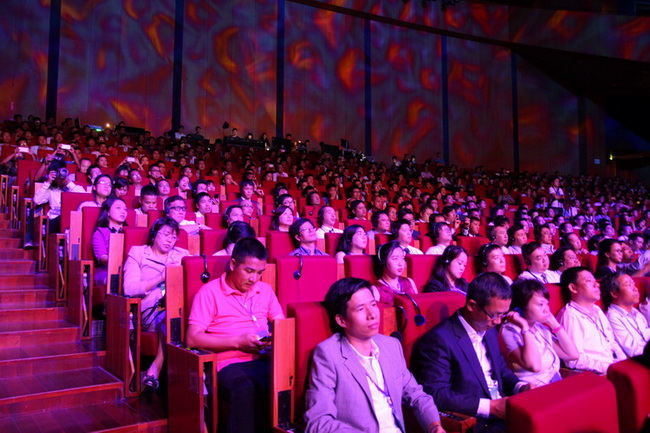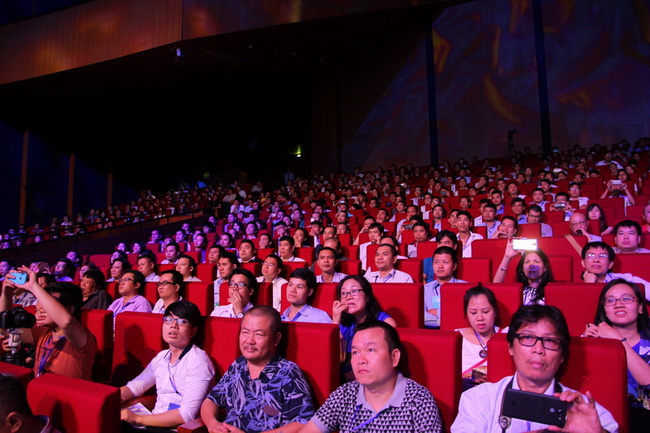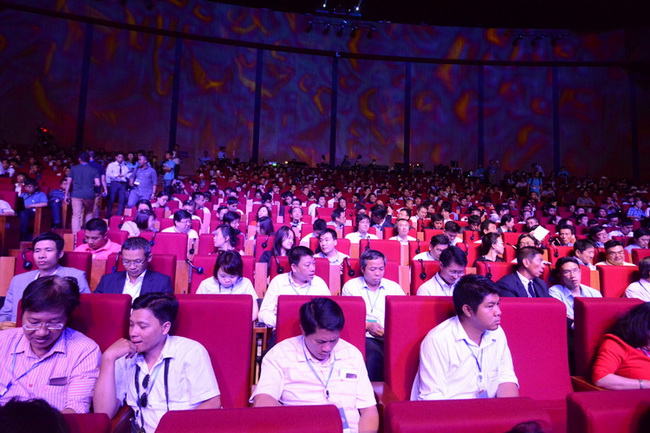 10 minutes after the Main Hall being opened, the guests quickly settle for the launching moment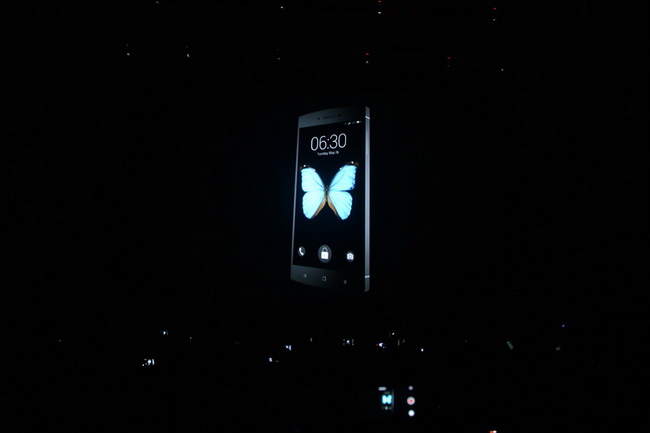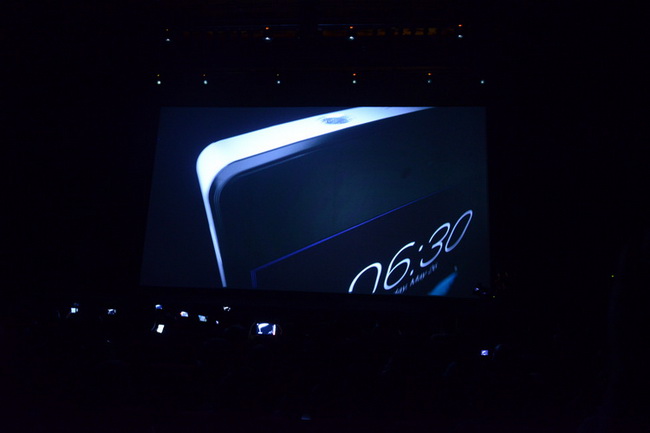 10:05, the whole guests watch the introduction clip in silent. It shows the itinerary from CES 2015 to Bphone launching with users' debate, support and also doubt for one of "the most beautiful" smartphones. In the clip, Bkav representatives who directly took part in Bphone manufacturing also share that their concern and expectation for a beautiful, sophisticate, strong product are the motivation for making a masterpiece smartphone.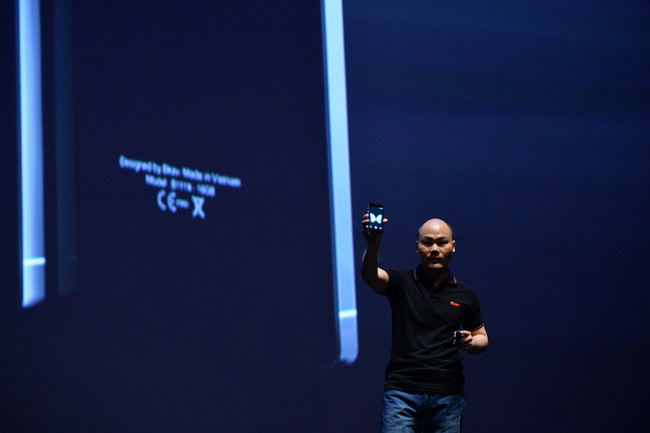 The whole hall seems to be exploded by applause as Mr. Nguyen Tu Quang, Chairman cum CEO of Bkav steps out the stage with Bphone. For the first time, Bphone has been exposed in front of 2,000 guests, many of them rush to the stage to see the smartphone clearer.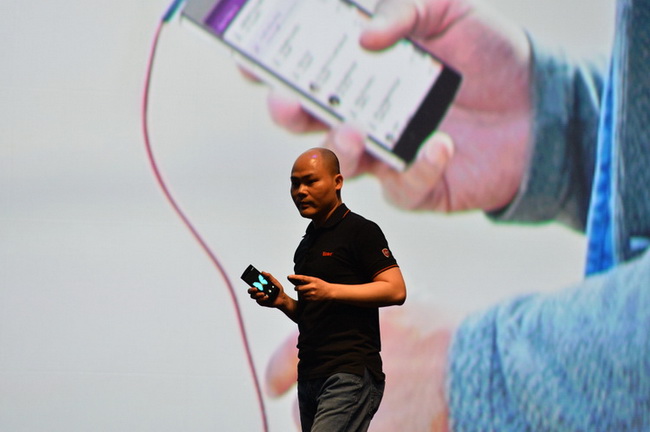 "Beauty, sophistication and strength are first criteria. And we did it", Mr. Quang confirms.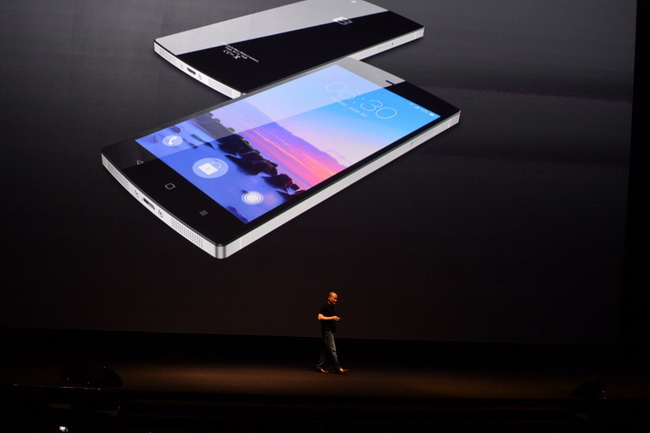 He emphasizes "Bphone is guaranteed exclusive patent for design globally". A lot of guests stand up to respond to the announcement of Mr. Quang "Bphone is for you, Bphone is for Vietnam!"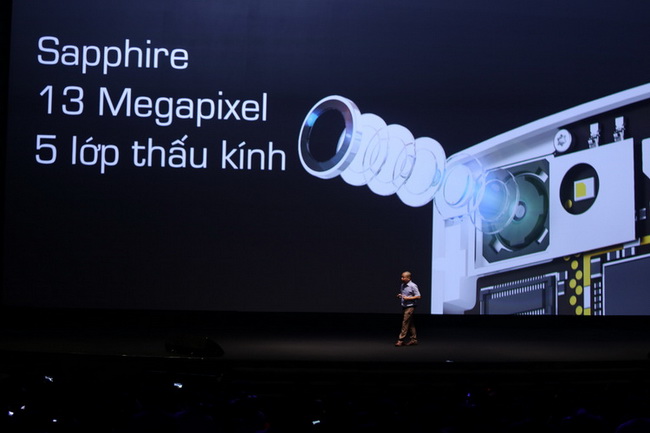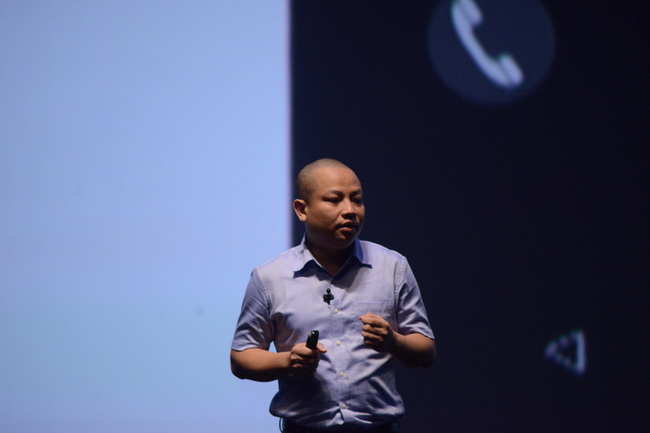 Mr. Vu Thanh Thang, Vice President of Hardware of Bkav introduces about Bphone's configuration. Bkav smartphone is equipped with Snapdragon 801, 2.5 GHz speed, 3 GB RAM, 13 Mpx main camera, 5-inch screen manufactured by Sharp. Especially, Bphone has battery capacity up to 3,000 mAh and is one of the rare smartphones without a convex camera.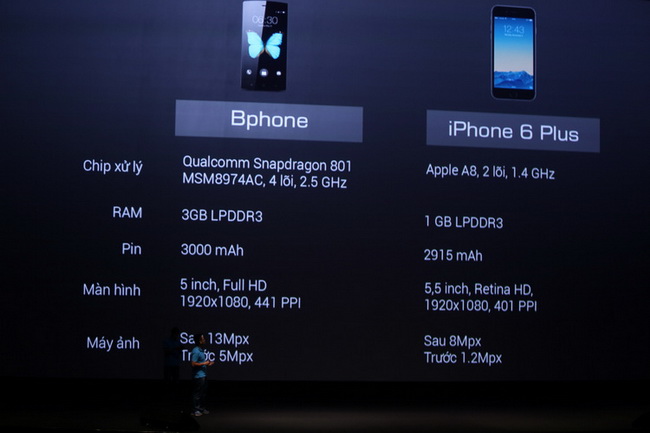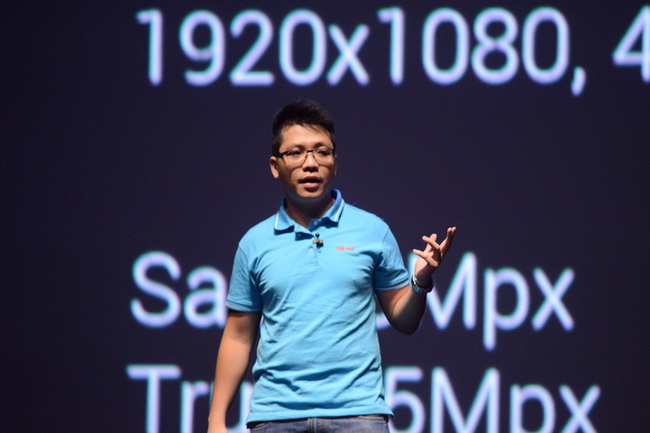 The micro processor power and smooth operation of Bphone are illustrated with Asphalt 8, a game that requires "super strong" configuration, by Bkav Mobile Product Director, Mr. Ta Minh Hoang.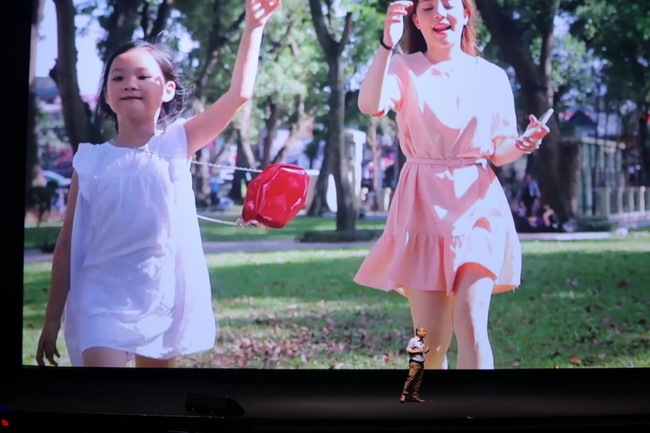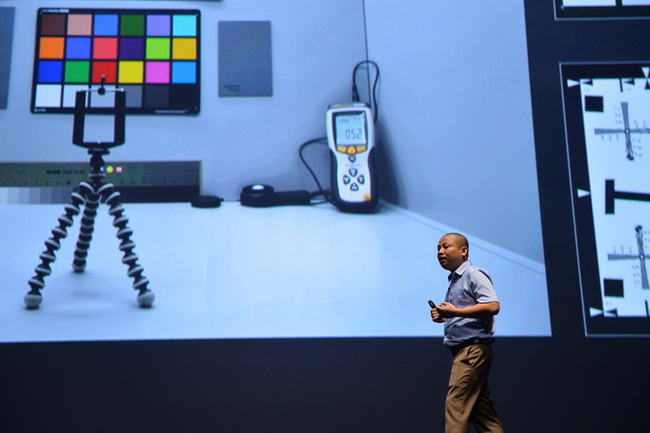 Bphone has the capacity of taking photographs even in underexposed condition and is one of a few smartphones with selective focus.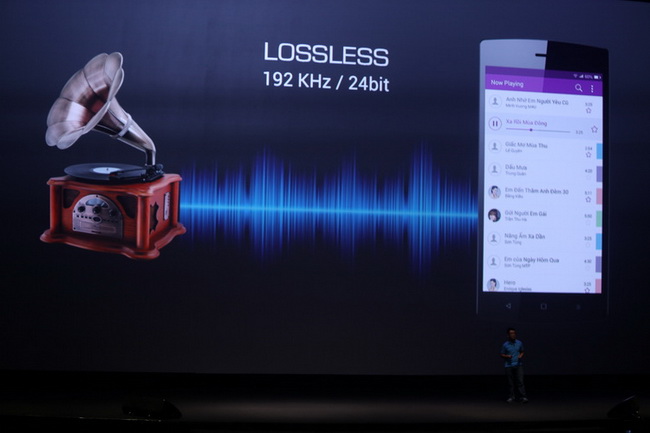 Bkav smartphone is one of the first smartphones being capable of playing 24 bit 192 kHz music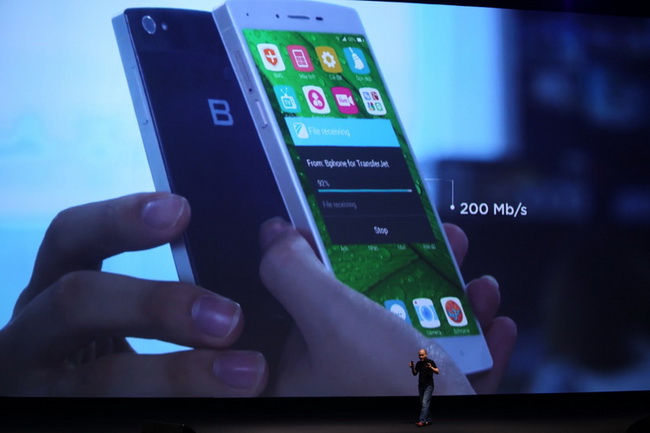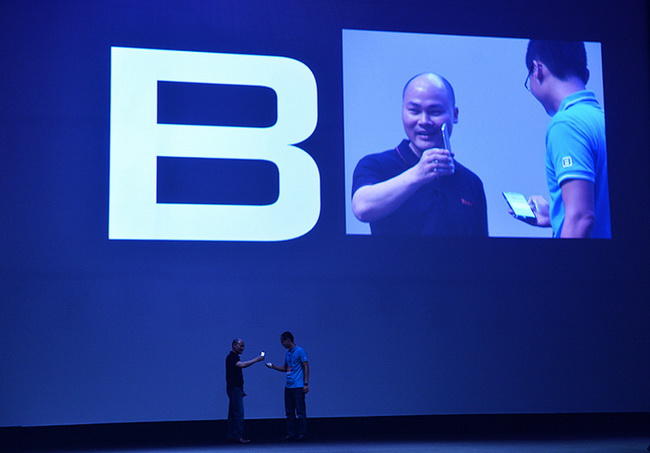 Transfer Jet technology integrated into Bphone allows near field data exchanging. Its speed is 500 times faster than NFC which is integrated into high-end smartphones such as iPhone 6 Plus and Samsung Galaxy S6 Edge. To illustrate, Mr. Nguyen Tu Quang receives a video of 72 Mb from his colleague within only 2 seconds. He confirms: "Transfer Jet is the trend of the future".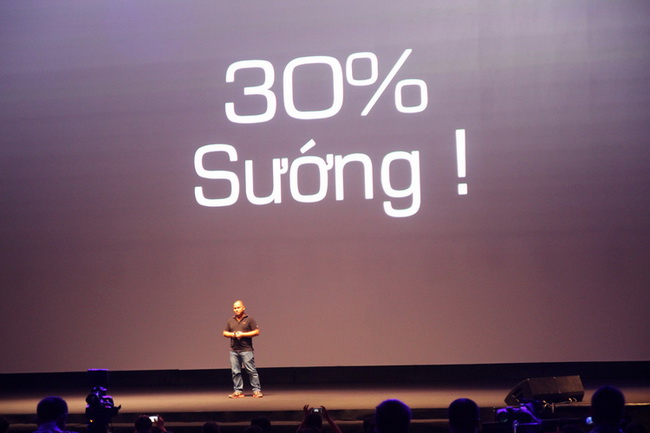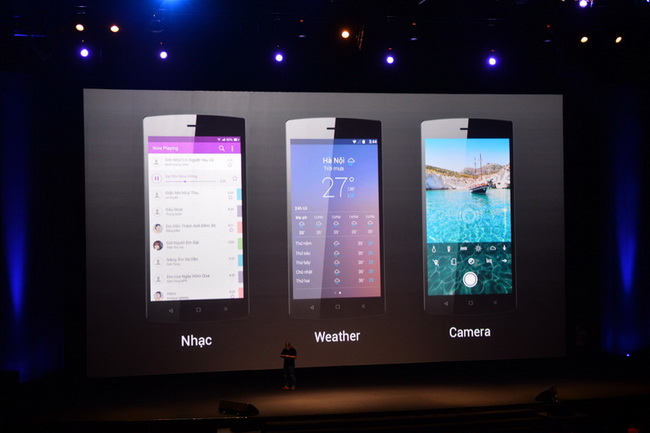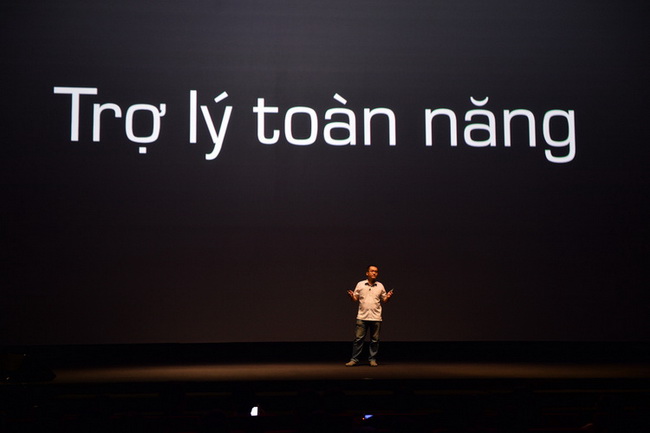 Bphone runs BOS (developed from Android) which is designed to save 30% of normal tasks for users, creating fresh, fast and convenient experience. Similar to iOS, BOS also has health monitoring application which offers suggestion, practice mode to users.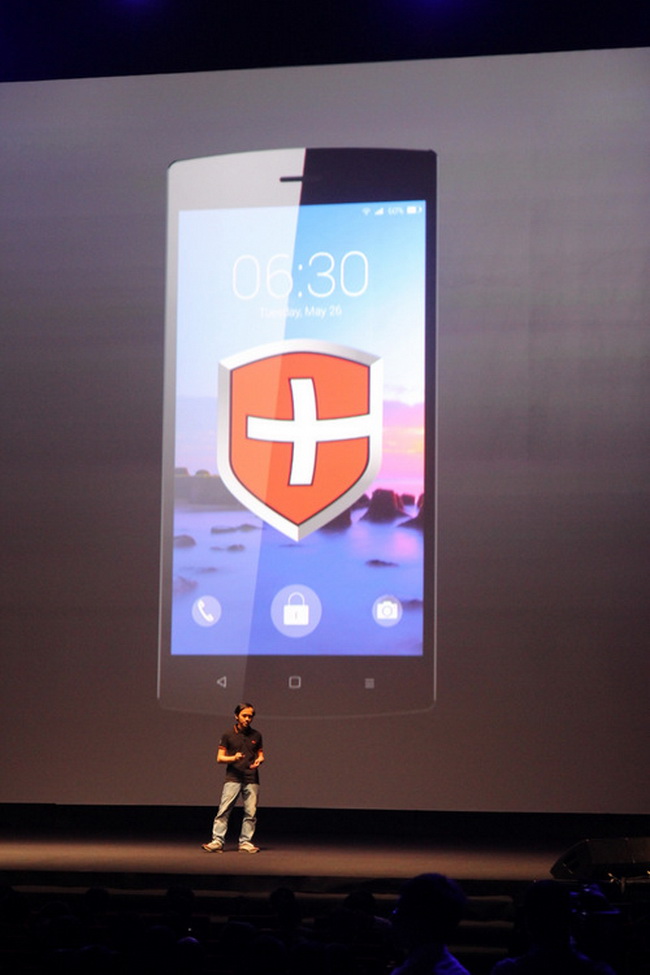 Mr. Vu Ngoc Son, Vice President of Anti Malware says that special version of Bkav Mobile Security is integrated deeply into BOS core. Bphone is a no-virus, no-spam, no-spyware and no-sniffer smartphone.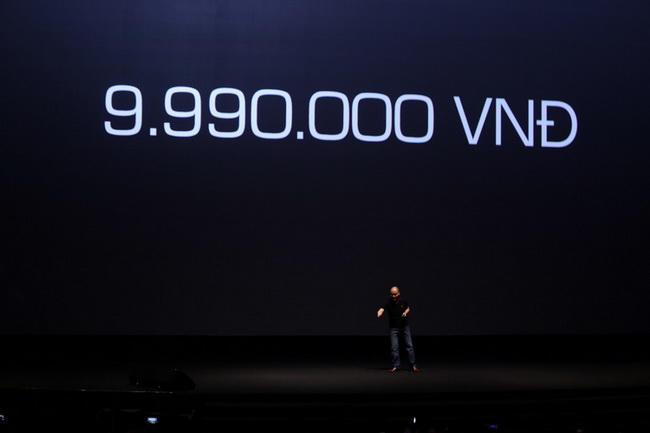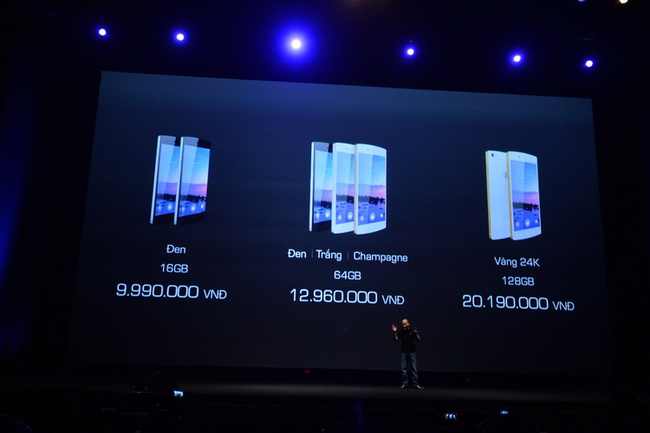 The announcement about the most concerned topic in the launching event - the price - by CEO Nguyen Tu Quang gives all the guests excitement. The whole hall seems to be broken by applause because the price for the world's smartphone masterpiece cannot be more reasonable. 16 GB version of Bphone costs from 9.9 million Vietnam dongs. 64 GB version is sold for 12.690 million Vietnam dongs with three color choices, black, white and champagne. The special 24k gold-plate version has the price of 20.190 million Vietnam dongs. "It's unbelievable. We also cannot believe in what we did", Mr. Quang shares.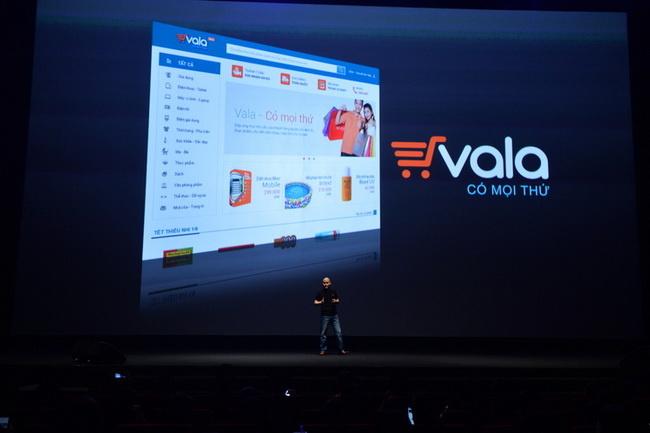 Bphone shall be sold online via commercial website Vala.vn from June 2, 2015.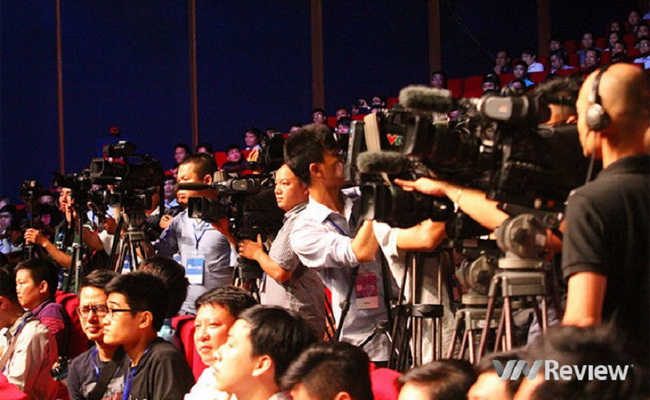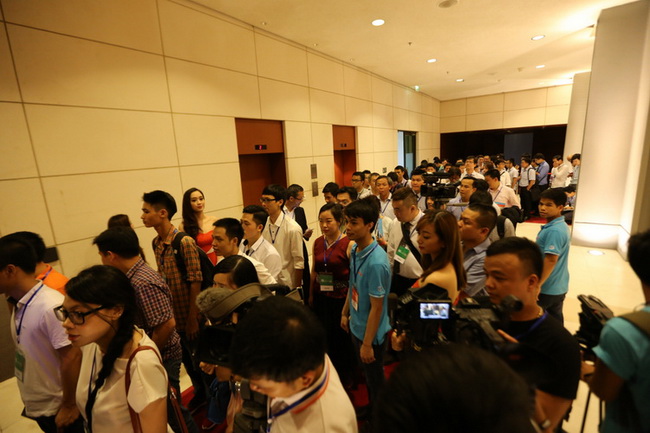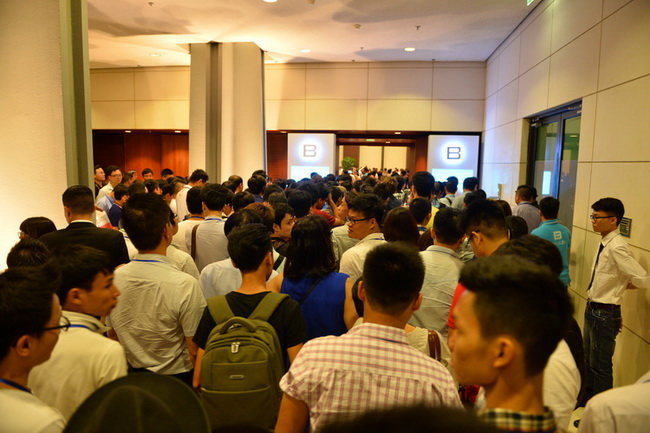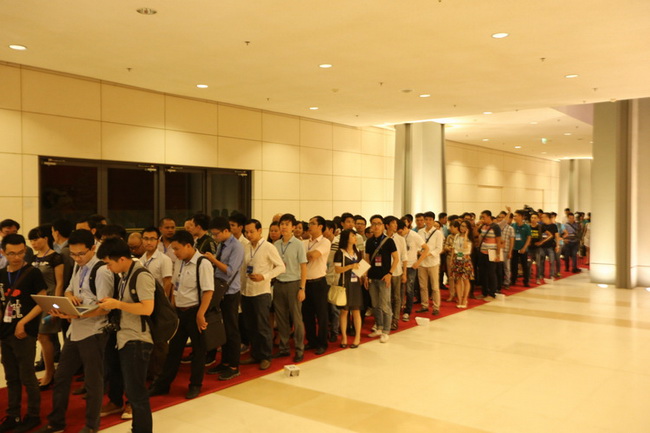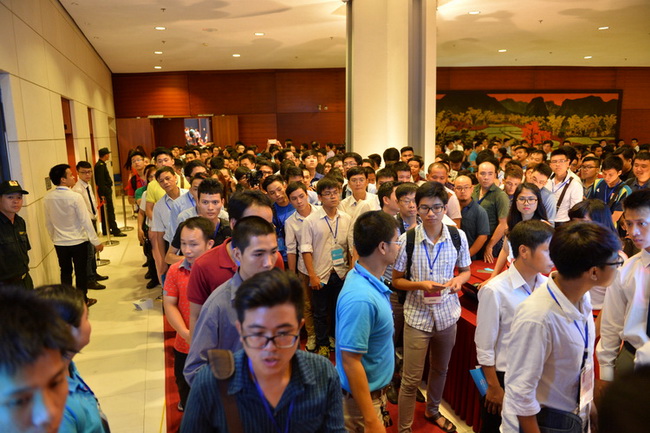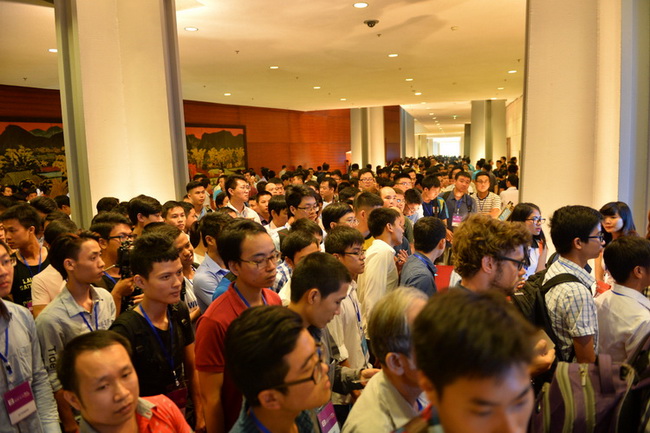 After the event, the guests still remain and queue to enter Bphone experiencing rooms.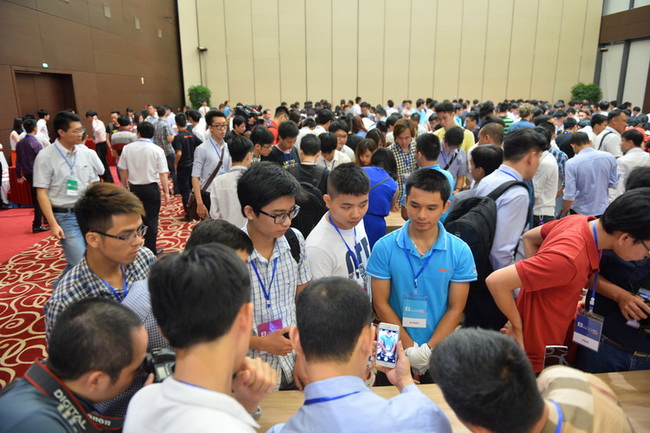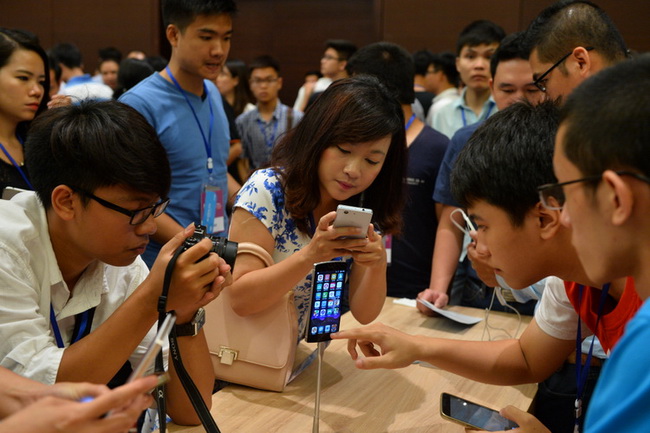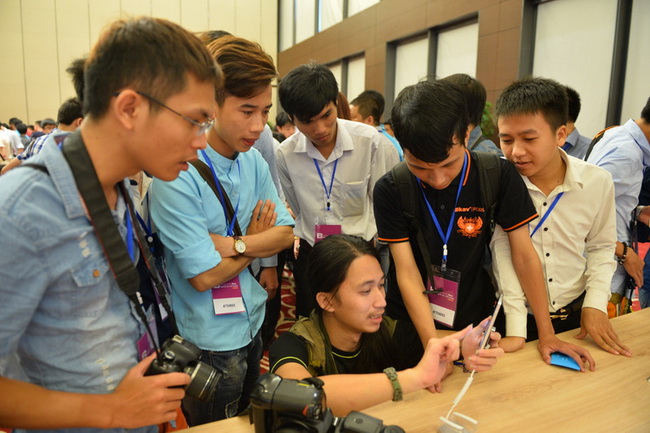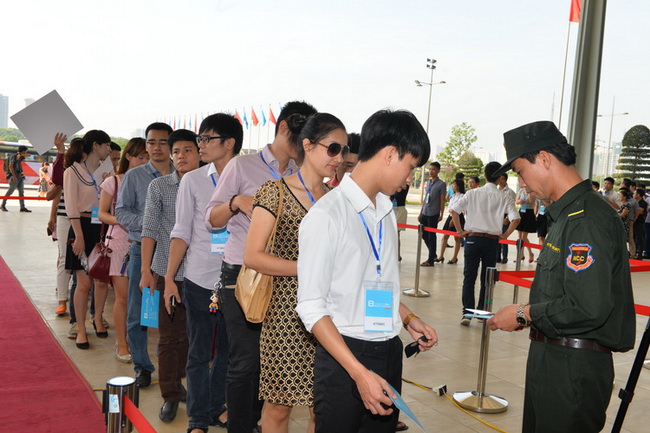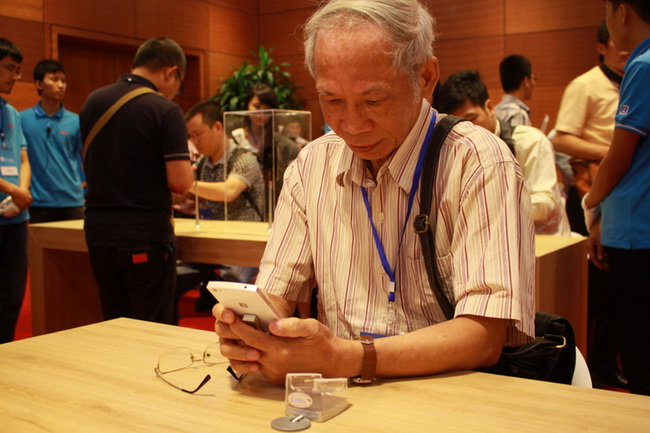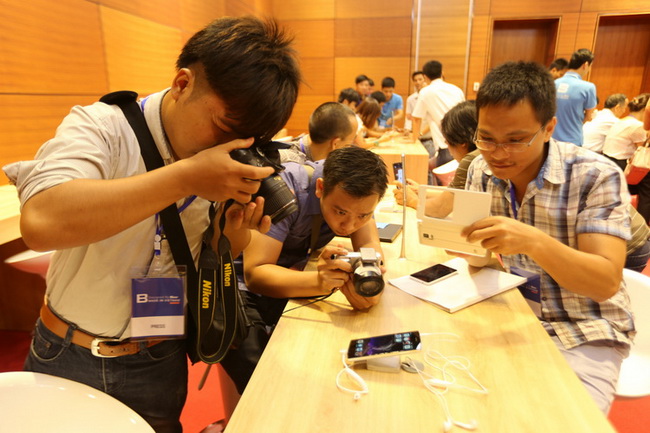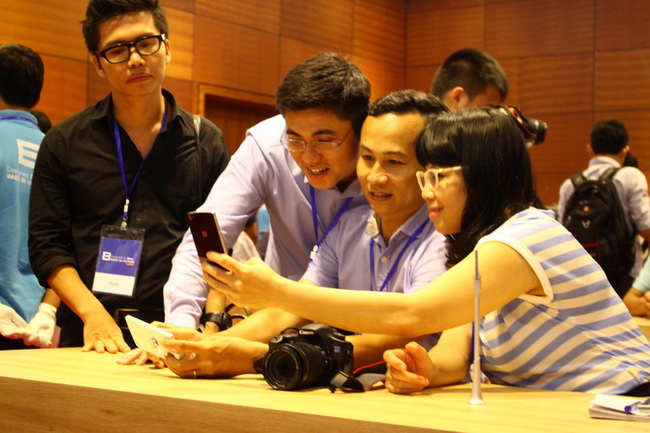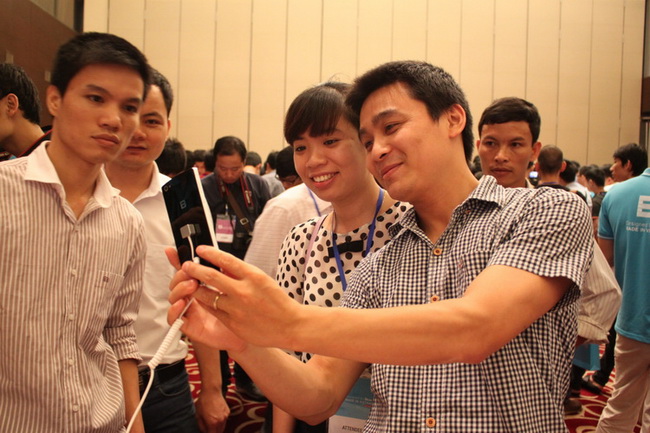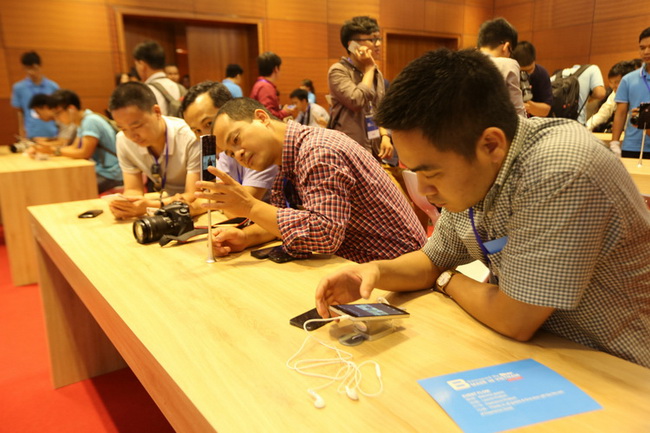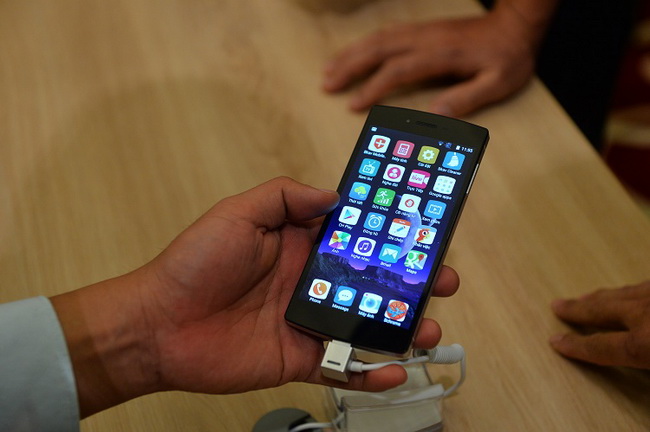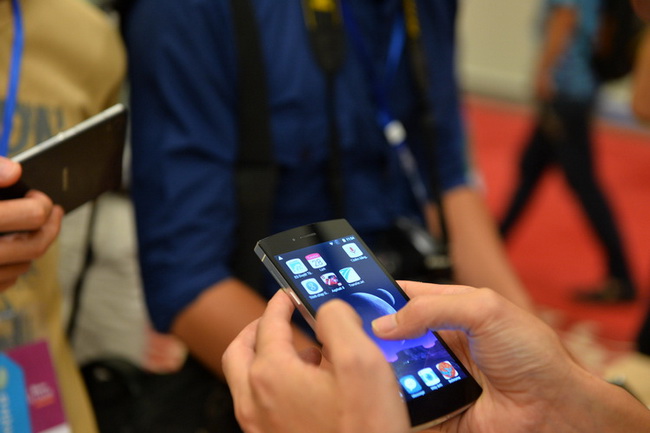 Taking a loving care of Vietnam smartphone
Bkav
Not less than 5 characters!