HIPS Technology (Host Intrusion Prevention System)
17:42:00 | 03-01-2014
HIPS Technology of Bkav smartly detects viruses based on behavior. This technology monitors the impact of programs on computer's operating system, detects and prevents malicious behavior such as infecting viruses to USB, spreading virus to system file etc.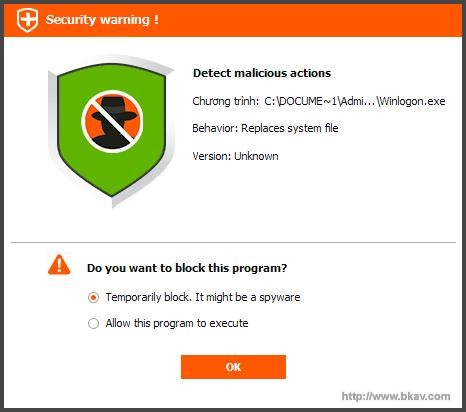 In case Bkav IS on your computer detects malicious behavior and shows a warning similar to the image above, if you do not know the origin of the program, select "Temporarily block. It might be a spyware". At this point, Bkav IS will prevent this program from executing malicious actions, as well as isolate this program from system and send the sample to Bkav for analyzing.
Bkav
Not less than 5 characters!