17:34:00 | 03-01-2014
Anti Leak Technology protects users against information disclosure caused by recently popular malicious spyware such as software of sneaking through webcam, software of eavesdropping through microphone or computer remote control. Bkav is the only antivirus software in the world being capable of detecting these types of spyware.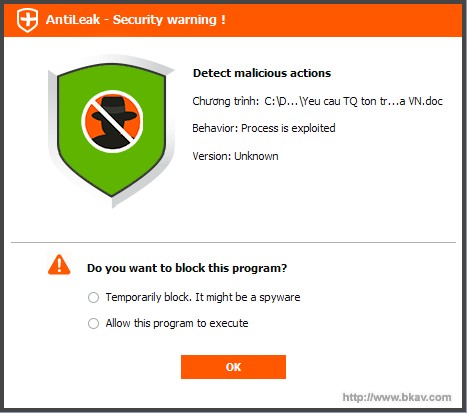 Anti Leak technology also protects users against viruses which spread through exploiting software vulnerabilities as well as browser vulnerabilities. When detecting malware, Anti Leak will put them into an isolated environment and send the sample to Bkav for analyzing.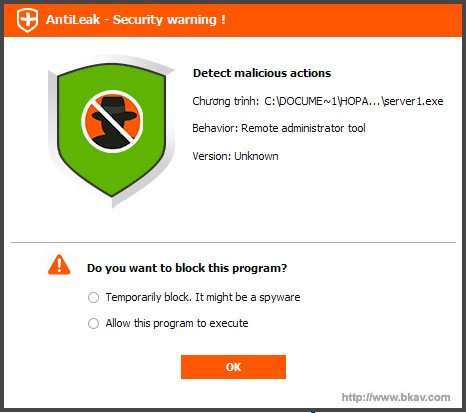 Bkav
Not less than 5 characters!