Bkav Anti Keylogger Technology
17:28:00 | 03-01-2014
Bkav Anti Keylogger Technology helps users to prevent malicious code which has the behavior of monitoring keyboard manipulation, taking screenshot, inserting executable code inserting in the running process and information theft in clipboard, stealing data.
Bkav is one of the first antivirus software in the world integrated with Anti Keylogger Technology to help users free from installing extra anti keylogger software along with antivirus software.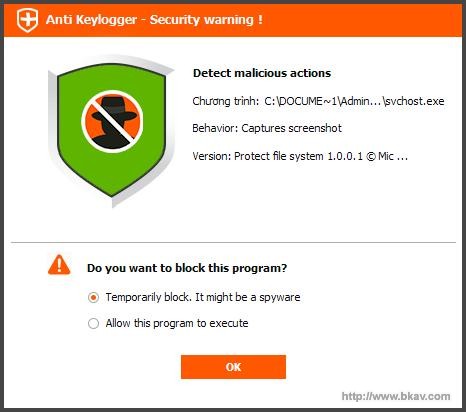 Bkav
Not less than 5 characters!