Bkav Auto Clean Technology
17:04:00 | 03-01-2014
Bkav Auto Clean technology supports scanning and cleaning up unchecked files, makes your computer environment clean and helps avoiding the risk of information disclosure and virus spreading.
As the fully automatic protection technology operating on background of the system, Bkav Auto Clean will notify users of handling unchecked files after completing clean-up on the computer.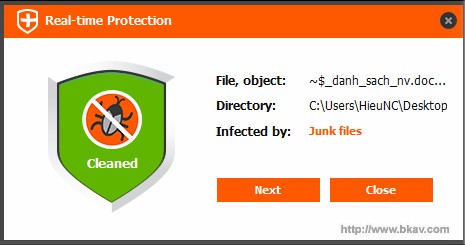 Bkav
Not less than 5 characters!