Bkav Registry Protection Technology
16:34:00 | 03-01-2014
Bkav Registry Protection Technology – Registry Access Protection helps protecting system critical registry keys of the operating system from any unauthorized intervention, modification by viruses.
By monitoring permanently the tasks working with the Registry system of the operating system, Bkav will detect and warn as soon as there is any arising risks to the sensitive keys and, at the same time, allow users to prevent these risks. This can prevent the damage caused by malicious codes and make them unable to write the boot key to stay permanently with the operating system.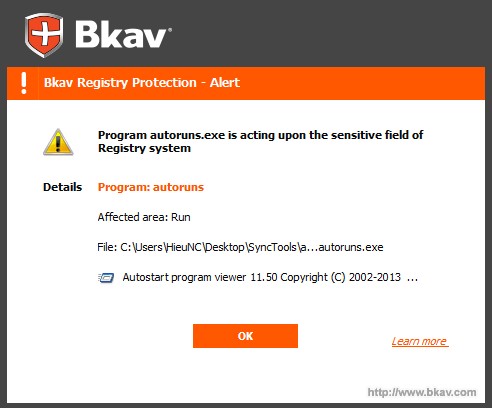 Bkav
Not less than 5 characters!