Bkav Internet Security
Bkav Internet Security is the pioneer antivirus software program using cloud computing technology in the field of security, verified by Virus Bulletin VB100.
Bkav Internet Security disinfects and removes malware in real-time with malware detection technologies based on analyzing behaviors, helps keeping you safe from malware regardless of updating malware signatures. Thus, your computer will be protected against any malware risk, targeted malware such as spyware, keylogger or ransomeware etc. Your privacy and data are well-protected anywhere at any time whether you are surfing Internet, joining a social network or making online transactions.
Using Bkav Internet Security, you are continuously updated with the latest protection technologies from Bkav as well as received direct support from our security experts. Exclusive support service for Bkav Internet Security users is a premium free-of-charge service and always available. Relieve yourself from the duty of trying to be security experts, rely on Bkav instead.
Features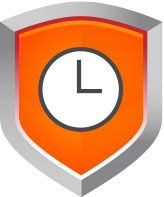 Real-time anti-malware features
Real – time protection
Automatically protect your computer in real-time. Warn and destroy any malware intruding your device.
Self Defense
Protect the software itself from any risk of being attacked or compromised
Registry protector
Control, prevent programs from making any interactions, modifications to Registry.
USB Protector
Prevent virus infection via USB or portable storage devices
Safe Removing
Disinfect, remove all types of malware such as Virus, Spyware, Adware, Trojan, Backdoor, Rootkit etc. from your computer without causing any affection to your device as well as any installed software programs.
View more

»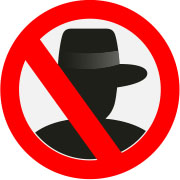 Anti-spyware, behavioral-based malware remover
Smartly disinfect and remove malware based on its behavioral activities, regardless of malware signature database. Prevent targeted attacks, information disclosures or spyware.
Anti keylogger
Block all types of keylogger, regardless of malware signature database. Protect passwords and sensitive information from being stolen.
Safe Run
Creating a safe quarantined environment for users to open unknown files downloaded from Internet without the risk of malicious code infection.
Safe Download
Risk-free in downloading all things from Internet.
Anti Fake AV
Removing all types of fake antivirus programs
Host Intrusion Prevention System
Detect and remove malicious code on detecting any interactions to the system.
Smart Rootkit Detector
Smartly detect and remove all types of rootkit from your device regardless of malware signature database.
View more

»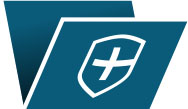 Privacy and data protection
Firewall
Manage all incoming and out coming internet connections, prevent unwanted or unknown connections.
Safe Payment
Secure while making online transactions.
Site Advisor
Help avoiding malicious or fraud website on Internet.
Virtual Keyboard
Replace physical keyboard when entering information for important transactions, help advoid being monitored or stolen information.
Anti Leak
Removing advance spyware types such as webcam spyware, keylogger, microphone eavesdropping etc.
Anti Ransomware
Prevent any attempt to encrypt users' data for blackmail purpose, protect users' data from any activities of editing or modifying data.
Parental Control
Protecting your children from risks on Internet
View more

»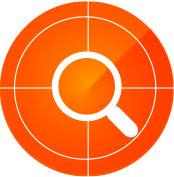 Smart scan
Smart scan
Smartly scan for malware and optimize your device.
Site Advisor
Help avoiding malicious or fraud website on Internet.
Deep scan
Deeply scan your device to remove the most hardcore malware.
Memory Scan
Scanning for malware in memory
Quick Scan
Scan for malware at optimized speed.
Scheduled scan
Keep your device safe with scheduled scans.
Archived files scan
Scan for malware in archived files.
View more

»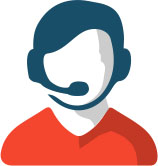 Smart Connection to Bkav Contact Center
Live support
Bkav Internet Security users shall be granted the exclusive and direct suport service from Bkav experts, free-of-charge.
Private email support
Exclusive email support service for licensed users.
Live connect
Smart connection channel to Bkav Contact Center.
Bkav Internet Security interfaces: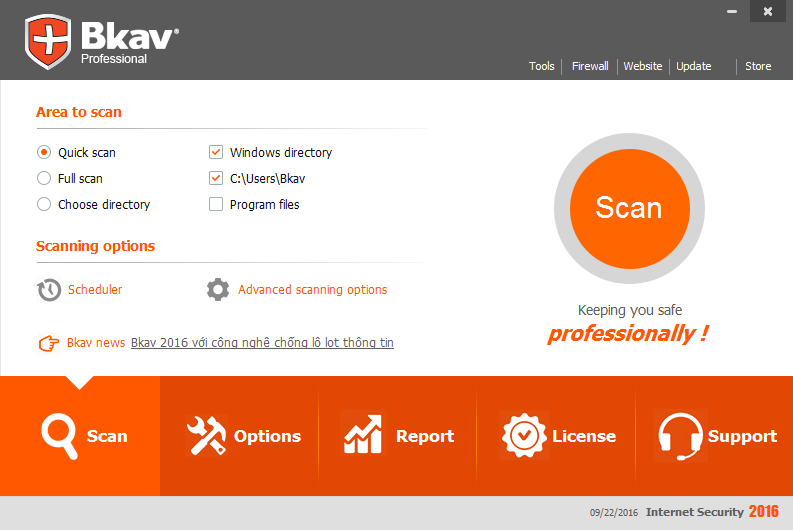 Main interface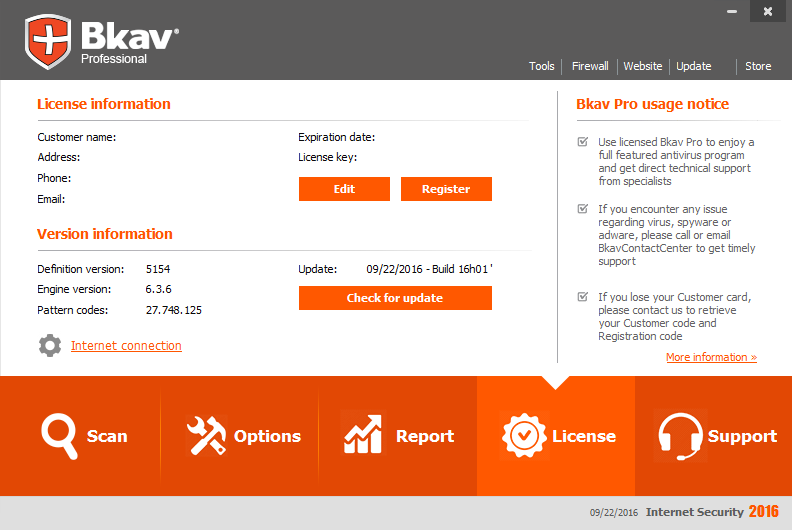 Live Update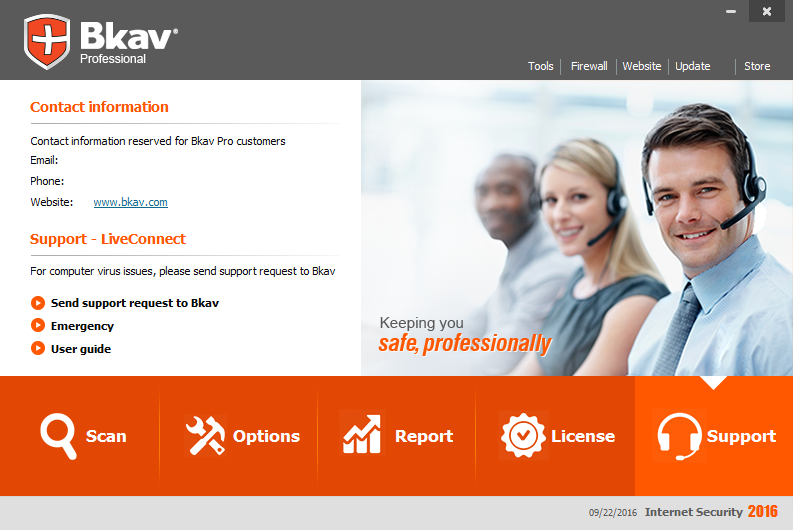 Technical support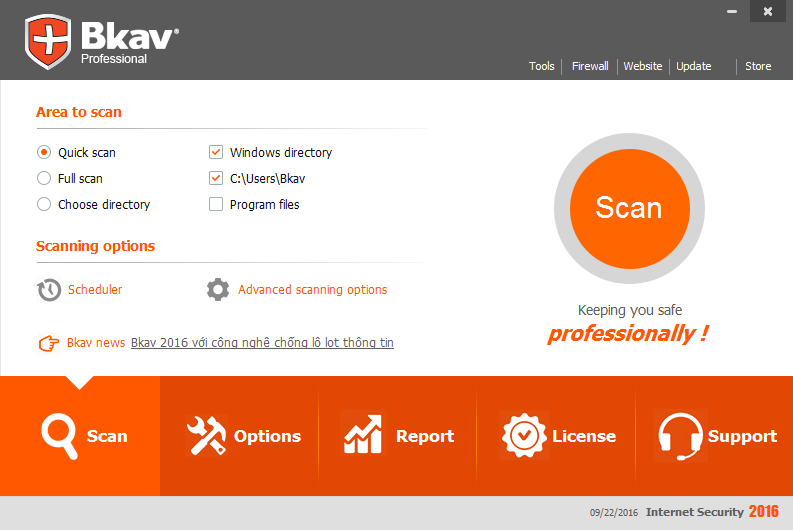 Main interface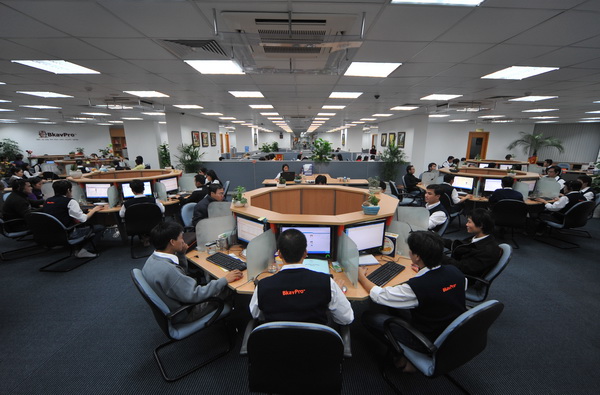 Bkav Contact Center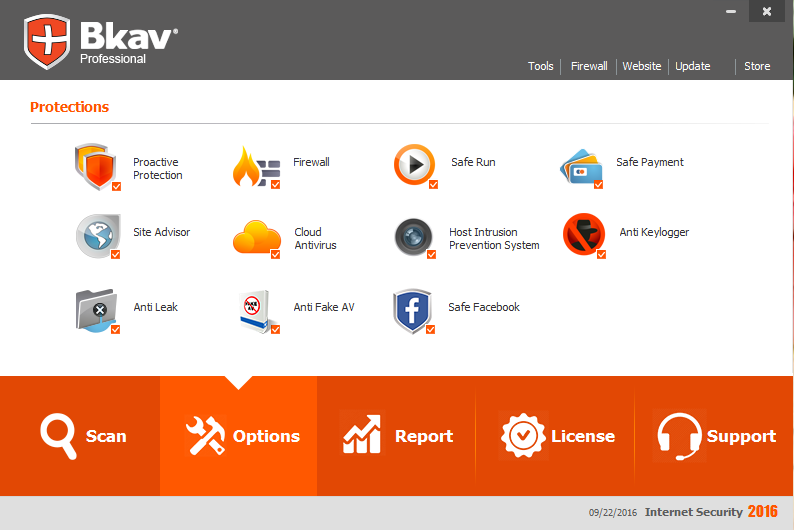 New features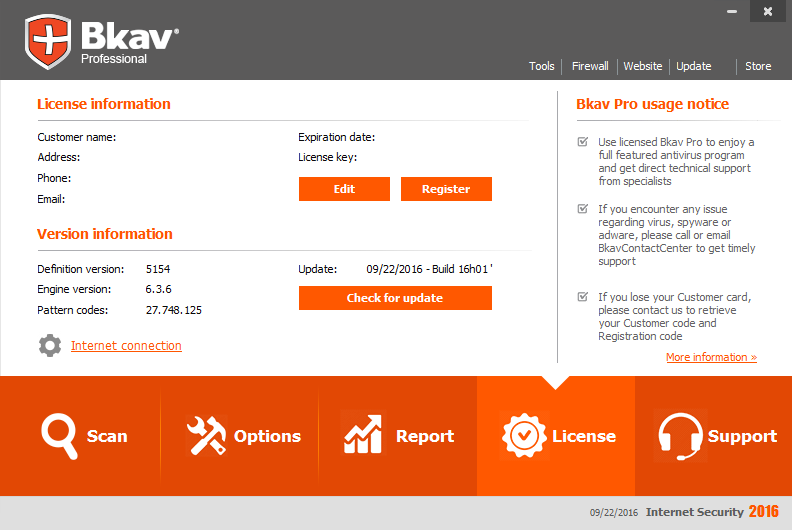 Live Update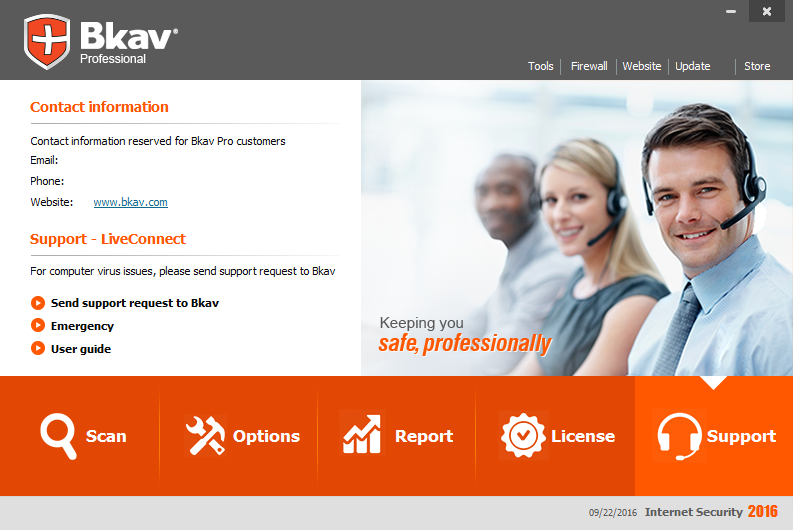 Technical support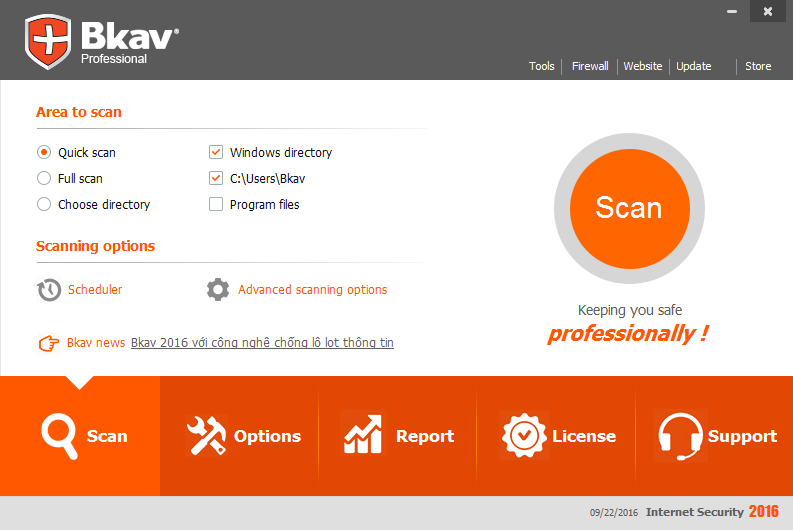 Main interface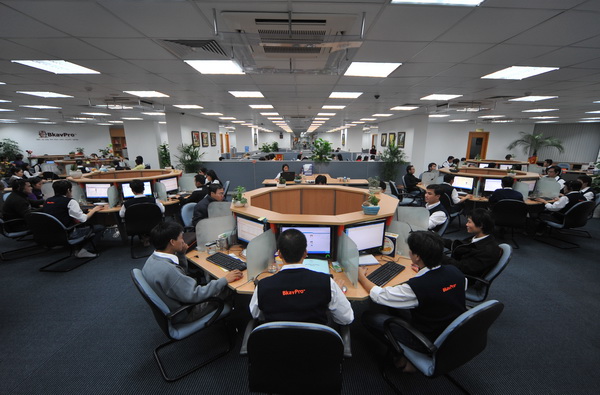 Bkav Contact Center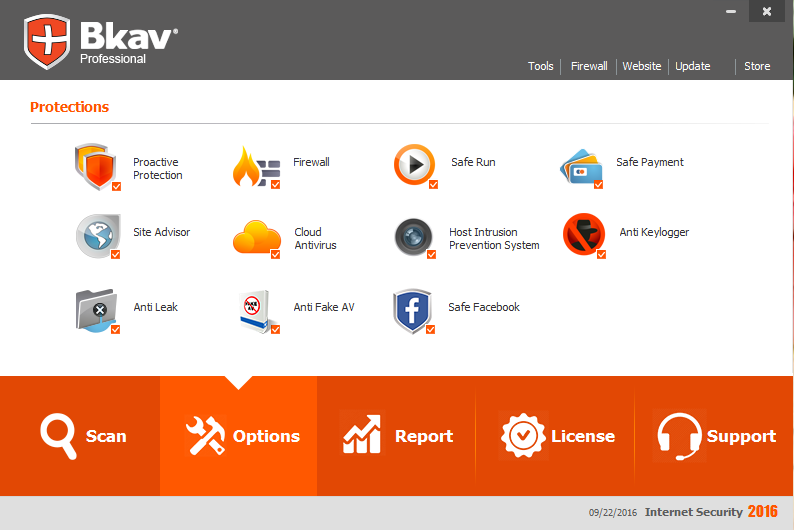 New features